Title: 7 Great Reliable Used Car Options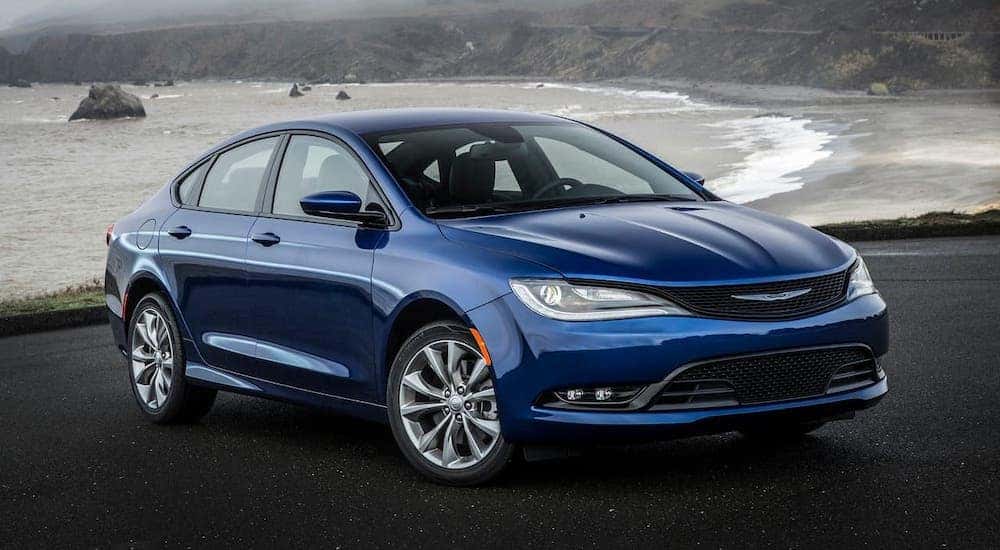 If you've been typing "used cars near me" into a search engine because you're looking for a reliable used vehicle, look no further! You've come to the right place. This list of used car options will cover a variety of brands and models that are sure to appeal to all buyers. Here, we address issues surrounding gas mileage, safety, tech specs, aesthetic appeal, and more. So, without further ado, let's take a look at these seven great used car models and narrow down which one's right for you.
2017 Chrysler 200
This car has it all, from sharp looks to stellar gas mileage. Depending on the exact model, the Chrysler 200 can get a combined city/highway mileage of anywhere from 16 MPG to 27 MPG. This car also comes with keyless entry and a backup camera, making it much easier to navigate and giving it that modern technology edge over other used models.
To top it all off, NHTSA gives the Chrysler 200's front-wheel drive (FWD) version a five-star safety rating. This is due to its successful crash test results, and its Full-Speed Forward Collision Warning-Plus feature. This model's only major downside is that it's less spacious than competing trims. However, if roominess isn't a concern, the Chrysler 200 is a great option. If you're looking for a practical yet safe used car, the 2017 Chrysler 200 is worth exploring.
2016 Chevrolet Cruze
The automatic Chevy Cruze is visually appealing, and it is great for stylish yet practical drivers. The Cruze gets an estimated 40 MPG on the highway, with a combined city/highway mileage of 34 MPG, making it a great choice for commuters. College students and delivery workers will definitely benefit from purchasing a Cruze. Additionally, this car is very roomy for a smaller vehicle, which adds to its appeal.
This compact car is a 4-door model that includes Stop and Start Technology. If you don't already know, this feature is either loved or hated. Cars with Stop and Start Tech will shut off at red lights, or any time the car is idle. Regardless of how you feel about that, there is proof that Stop and Start Tech actually does help with fuel economy, and it lessens carbon emissions. If you're into going green, this feature is definitely a perk.
Finally, the 2016 Cruze has a four-star safety rating. If Chevy cars are your preference, and safety is a concern, this one is definitely worth taking a look at.
2016 Chevrolet Malibu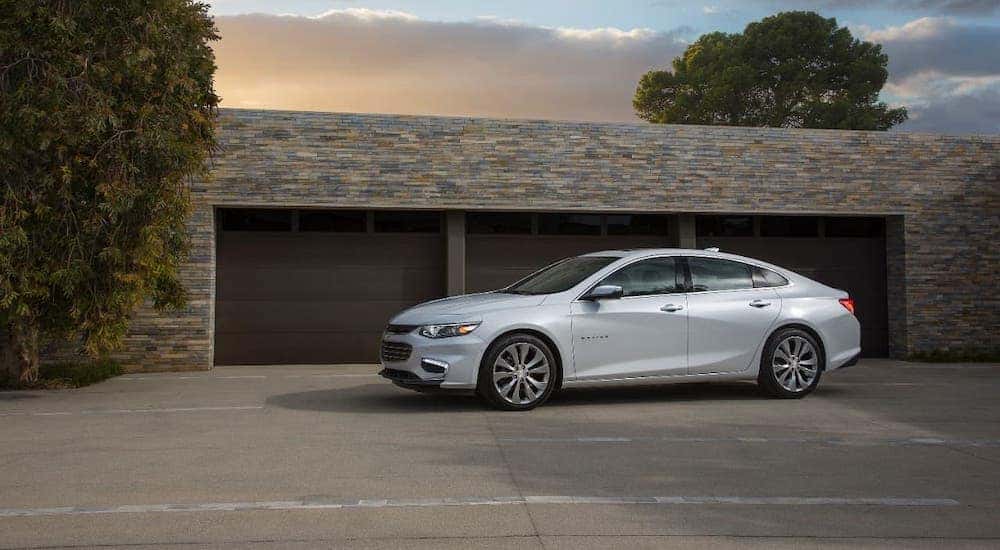 For those who love a good Chevy model, but want some more luxury features, a Malibu is a great choice. This four-door sedan makes for a great family car. A 2016 Chevy Malibu has an estimated combined fuel economy between 26 MPG and 30 MPG; 46 MPG for hybrid models. Even more, it has an overall five-star safety rating, assuring that your family is protected on the road.
If you are comparing the Malibu and the Cruze, the reports show that the Malibu's a bit safer than the Cruze. However, it's definitely not as sporty. If safety and accessibility are your main concerns, the Malibu outdoes the Cruze without question. However, if visual appeal and gas mileage are more important, the Cruze is the way to go.
2011 Chevrolet Camaro
If practical isn't exactly your forte, and you're looking for a sportier option, we have a perfect fit for you. Where looks are concerned, Camaros age gracefully, and the 2011 Camaro is no exception. While gas mileage isn't as gratifying as it is for the other models we've discussed, it's not as bad as you'd expect. Let's take a look at the specs.
There are many different versions of the 2011 Camaro, but let's look at the base-level one first. For a sport's car, the gas mileage is not too bad. This one gets a combined city/highway mileage of 22. However, the V8 version gets a bit less, falling at 19 MPG. If you're interested in looks more than power, though, the aforementioned 6-cylinder may be your best bet. On the other hand, the V8 is all about speed and acceleration, with nice looks to boot.
As far as safety is concerned, the 2011 Camaro is only rated on its rollover safety. However, it does have a rollover safety rating of five stars. So it's doing great in that department.
2015 Nissan Versa
The Nissan Versa is great for compact-car enthusiasts. Despite their size, these cars are incredibly spacious with large trunks and roomy back seats. The Versa gets great gas mileage and is incredibly easy to maneuver. As a result, the 2015 Versa is a great option for used car buyers due to its gas mileage and accessibility.
For those who still live their lives in the early 2000s, this Versa is a great option because of its stock CD player and auxiliary cord port. However, in this model, Bluetooth is still an option, which is good news for all of those tech-savvy users out there. It has the perfect combination of classic and modern tech styles.
2016 Ford Fusion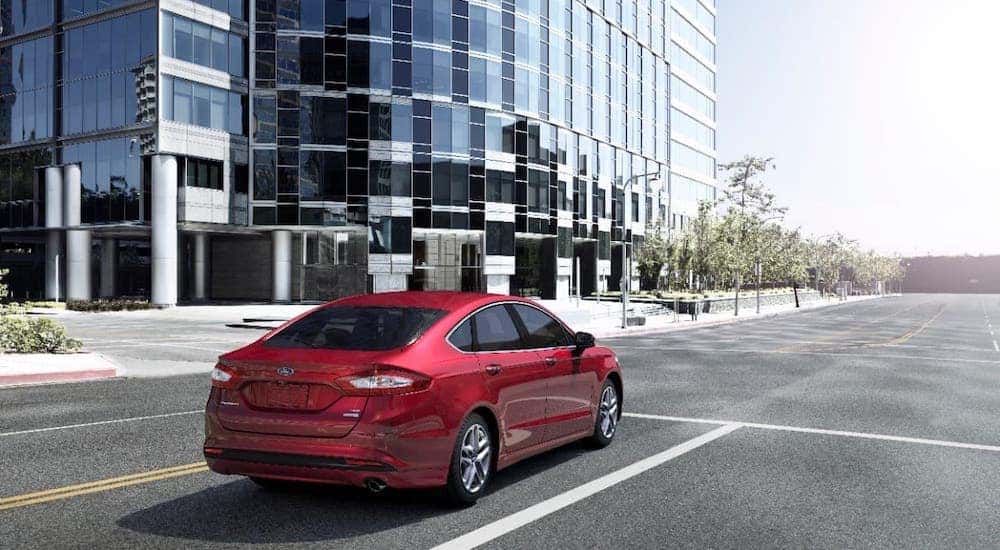 There are many Ford Fusions, but the 2016 model has some rather outstanding reviews and ratings. This midsize sedan is both visually appealing and practical. It has a five-star safety rating and can carry up to five passengers. The EPA-estimated fuel economy stands between a combined 25 MPG to 29 MPG.
Be sure to note that there are several different levels and types of 2016 Ford Fusions. There are hybrid versions available, which have much different fuel economy ratings than the regular versions. The Hybrid FWD gets a combined 41 MPG, and the Energi Plug-in Hybrid gets a high 88 MPGe (miles per gallon of gasoline-equivalent). All three versions of the 2016 Ford Fusion have overwhelmingly positive ratings. It really just depends on your personal preference.
2018 Toyota Prius
The Toyota Prius is a generally well-rounded vehicle that has performed well for years now. The 2018 model is especially appealing because it's under a decade old, and its fuel economy is phenomenal. It's cheaper than buying a brand-new car, but with many of the same perks.
Edmund's Expert Reviews gives this car an overall 7.8 out of 10 rating. That's pretty impressive. Further, if your potential Prius has less than 85,000 miles on it and is no more than 6 model years old, Toyota provides its Certified Pre-Owned Vehicle Program. This includes inspections, a year of roadside assistance, a 12-month warranty, and more. This is a pretty great deal for a used vehicle.
The regular 2018 Prius has an average combined fuel economy of up to 56 MPG. That, in combination with its fuel economy, makes this a great purchase if you're on a budget.
Find Your Next Used Car At The Faricy Boys
While each of these used cars carries their own pros and cons, it's safe to say that there's a great used car option here for pretty much any Colorado Springs driver. Whether you prefer a sporty and adventurous style, a more practical and conservative option, or even somewhere in between, there are plenty of smart choices you can make. Don't feel like buying new is the only way to buy a reliable vehicle.