Three Used Vehicles for Colorado Driving – Colorado Springs, CO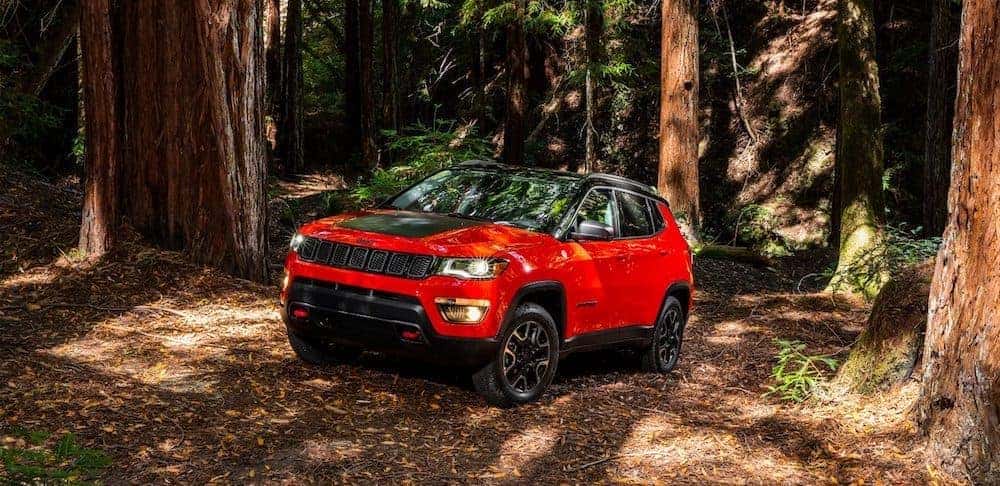 The Colorado Springs terrain is unpredictable, to say the least. At one moment, you could be cruising on the smooth, flat highway. Before long, you might find yourself at the foot of the Rocky Mountains, leading to sudden hills and winding roads. Further complicating matters is the weather; while the summers are generally warm and dry, the winter will bring an abundance of snow to the region. As a result, we understand if you're looking to ditch your sedan in favor of used SUVs for sale.
Fortunately, you'll have a long list of options at your disposal. Assuming you opt for a used SUV that's younger than five-years-old, you can still expect the same performance and amenities from your pre-owned ride as you could from a brand-new model. Predictably, opting for a used SUV will also provide the customer with some considerable savings, making it a no-brainer for those looking to save some money with their next car purchase.
Below, we've explored several models and compared a few years that you might find as you're searching for used SUVs for sale.
Jeep Compass
If you're looking for an affordable used SUV that will still be capable of getting you through the constantly-changing terrain and conditions in Colorado, then a Jeep Compass is a perfect choice. The nameplate is already one of the most popular SUV brands on the market, and customers will have a chance to save additional money thanks to some miles on the odometer.
However, when all is said and done, the age of the vehicle isn't all that important. This is because Jeep has always been lauded for their reliability, and there's a good chance that the vehicle is still performing similarly to its prime. For instance, the 2016 Jeep Cherokee sported a 2.4-liter engine that should still be capable of cranking out close to the 172 horsepower and 165 pound-feet of torque that it promised in its prime. Plus, drivers can also expect similar from the fuel efficiency; the Compass has always been known for the fuel economy specs, and the engine didn't disappoint with an incredible 26-mile-per-gallon highway fuel efficiency.
If you look at a newer model of the Jeep Cherokee you can see some improvement. The 2018 model gets up to 30-miles-per-gallon highway fuel efficiency. It also sports a similar but improved engine getting up to 180 hp. As more models roll off the assembly line with each passing year, you are bound to see more used models on the market with possibly low mileage or improved specs depending on the year and use.
The vehicle is also equipped with a number of amenities that will come in handy during those warm Colorado summers or harsh Colorado winters. For instance, some models come equipped with heated seats which will provide drivers with an opportunity to escape the bitter cold, while the remote start means you can start cranking that air conditioner early during the summer months. In other words, just because you opted for a used vehicle, it doesn't mean the technology or amenities suffer in any way.
Jeep Grand Cherokee
If you're really looking to save some money, you should shift your focus to vehicles that are pushing more than five years old. Of course, not every used vehicle is worthy of a look; you'll need to zero in on a model that's known to withstand the test of time. Well, if you opt for an early-2010s Jeep Grand Cherokee, you can rest easy knowing that you made the right choice.
You might find a used 2011 Jeep Grand Cherokee for sale while you are shopping for a new ride. It utilized a 3.6L V6 engine capable of 290 hp. It also had excellent fuel efficiency for an SUV at the time with up to 22-miles-per-gallon on the highway. A 2018 used Grand Cherokee has little differences in terms of horsepower and fuel efficiency, with 25-miles-per-gallon on the highway and 295 hp. You really can't go wrong with an older model in this case as they are almost the same specs and have minor improvements to onboard technology.
Furthermore, with amenities like a panoramic sunroof, you can appreciate all of that fresh Colorado summer air. Plus, thanks to all of the safety functions, you and your passengers can remain safe during any point of the journey.
Of course, despite their reliability, it's important to remember that older vehicles are pushing 100,000 miles on the odometer. You might have a tough time getting another decade out of the vehicle, but it should serve as a reliable SUV for at least the next five years. Perfect for a new driver or someone looking to build up their credit score.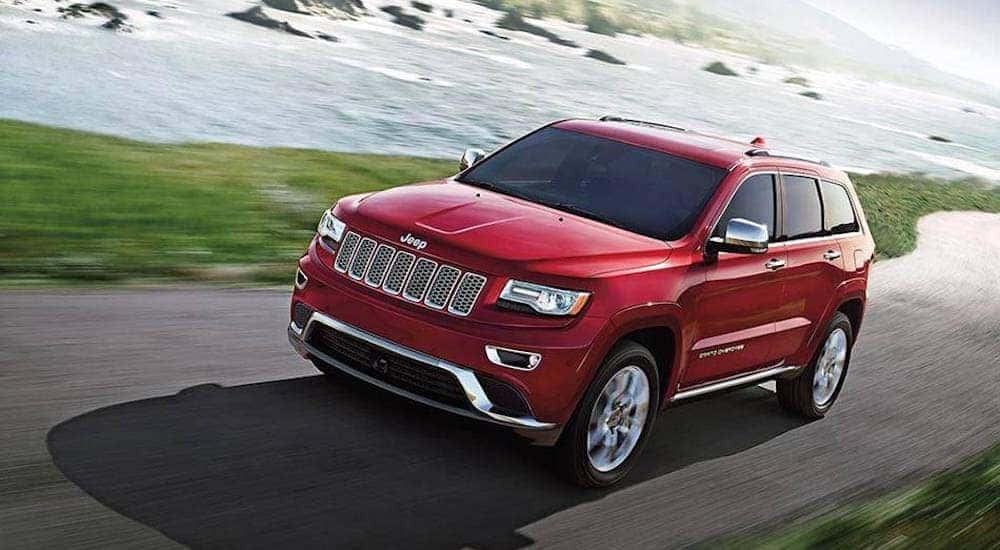 GMC Terrain
While Jeeps are a logical choice for customers searching for a used SUV, it's important to remember that there are a number of additional brands and models that you can opt for.
The 2014 GMC Terrain had a 2.4-liter four-cylinder engine and could admittedly deliver a bit more power with only 182 hp, but you should still get enough muscle to overcome those steep mountains or the abundance of snow. Plus, thanks to the 32-mile-per-gallon highway fuel efficiency, you'll never think twice about taking your "new" GMC Terrain on a road trip. Plus, considering the relatively young age of the engine, you should still anticipate that the 2.4-liter engine will continue to deliver these specs for the foreseeable future.
The 2014 model does lack when it comes to interior amenities, which is why we generally favor the more-modern interior that the Jeep provides. However, occupants can still jam out thanks to the eight-speaker sound system, while the upholstery will assure that occupants are comfy throughout their journey.
A 2018 GMC Terrain had a 2.5L 4-cylinder engine on its base models that toted 170 hp, a small drop from the 182 hp of the 2014 model but with the 2.0L engine offered on the Denali trim, drivers have 252 hp to play with. A third option is a 1.6L 4-cylinder turbodiesel engine with 137 hp. That option gets up to 38-miles-per-gallon on the highway. It also has improved tech and comfort features, so you can feel like you are driving a brand new vehicle. The Terrain is definitely a model that improves with every new model year and is something everyone looking for a used SUV for sale should check out.
To put this nameplate over the top, GMC has continually been recognized for their vehicles' ability to provide long-lasting performance. As a result, you can rely on your used Terrain or another GMC model for at least the next decade.
Used SUVs for Sale at Faricy
If you're preparing to look for used SUVs for sale in the Colorado Springs area, there's no better place to do so than Faricy. The dealership provides all of the amenities and services you could possibly want from a dealership along with a whole lot more.
Obviously, Faricy's vast inventory provides customers with more than enough options to choose from, and their affordable prices mean you won't be wary of "fear of missing out." Plus, the dealership's helpful sales team will help guide you through the entire buying process, meaning you won't be wasting any time with fruitless negotiations.
Plus, Faricy will be by your side before and after you've made your purchase. The dealership can help finance your impending purchase, and they can then help repair your used ride if you come across any issues. Faricy isn't only focused on making a sale; rather, they're focused on providing an optimal buying- and owning- experience.
So if you're about to hunt around for used SUVs, there's no better place to visit in the Colorado Springs area than Faricy. Head in today, and before you know, you could be cruising around town in your pre-owned SUV.