The Best Pizza in Colorado Springs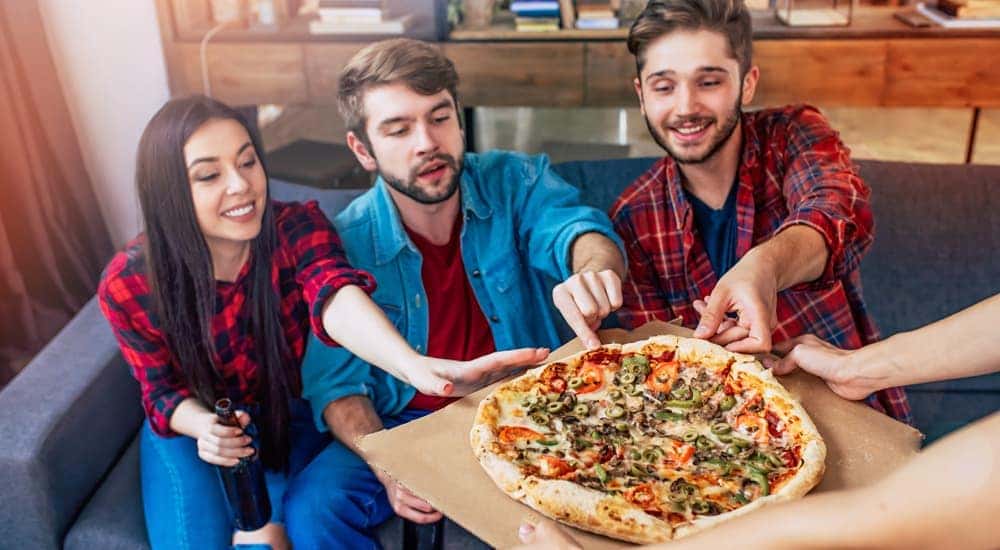 When you think of great pizza, locations like New York, New Jersey, or Chicago might come to mind before Colorado Springs. However, if you love pizza, you'll have no trouble finding happiness right here at home. Colorado Springs has loads of great pizza restaurants to choose from, with happy customers and high ratings to prove it. Pizza-lovers can be a tough crowd, especially when given the anonymity and power to review a restaurant online from the comfort of home. Despite this barrier, the restaurants in Colorado Springs have perfected their craft to deliver delicious meals that don't disappoint. Here are some of the top choices that even the most critical pizza fans in our area seem to be able to agree on.
Old World Pizza: Pizzeria Rustica
Just as the name implies, Pizzeria Rustica takes you on a historic trip back in time. It's located on 2527 West Colorado Avenue in an Old Colorado City building that was constructed in 1889. Using flour imported from Italy, each pizza is hand-stretched to perfection. Fresh mozzarella cheese is made daily by hand. Authenticity as a primary focus, as evidenced by the fact that even their pecan wood fired oven was made by a local mason.
Lots of awards have recognized Pizzeria Rustica over the years. As a 4 Star Certified Green Restaurant, it's earned the highest rating in all of Colorado and is among the top 10 in the United States. This award recognizes their efforts to reduce the carbon footprint of doing business. It has won additional environmental rewards as Environmental Leadership Award in 2009, Award Winning Green Restaurant in 2009, and Greenest Pizza Ever in 2011.
Other awards earned by Pizzeria Rustica include recognition in the 2008 Colorado Springs Independent Nine Perfect 10's for their signature dish, the Pizza Rustica. It was described by an Indy Food Writer as follows: "Of course the crust is as yeasty and toothy, the sauce as tangy, and the cheese as fresh and delicate on all of Rustica's pizzas. Nevertheless, those translucent pink ribbons of prosciutto, the pile of nutty arugula, and a steaming pocket of ricotta in the crust beckon every time." In 2009, they won Best New Restaurant in the Gazette and Best Pizza in 2010.
More recent reviews of Pizzeria Rustica still echo sentiments of praise, with even self-described "pizza snobs" giving it a 5/5. Of note are their ricotta-garlic stuffed pizza crusts, formaggi e pollo, and stuffed mushroom appetizer. Sitting out on the patio with heaters going and live music entertainment sets a lovely atmosphere for a memorable dinner. Whether you go there because of their commitment to the environment, or because you simply want a delicious slice of pizza, you'll be glad you made the trip to Pizzeria Rustica.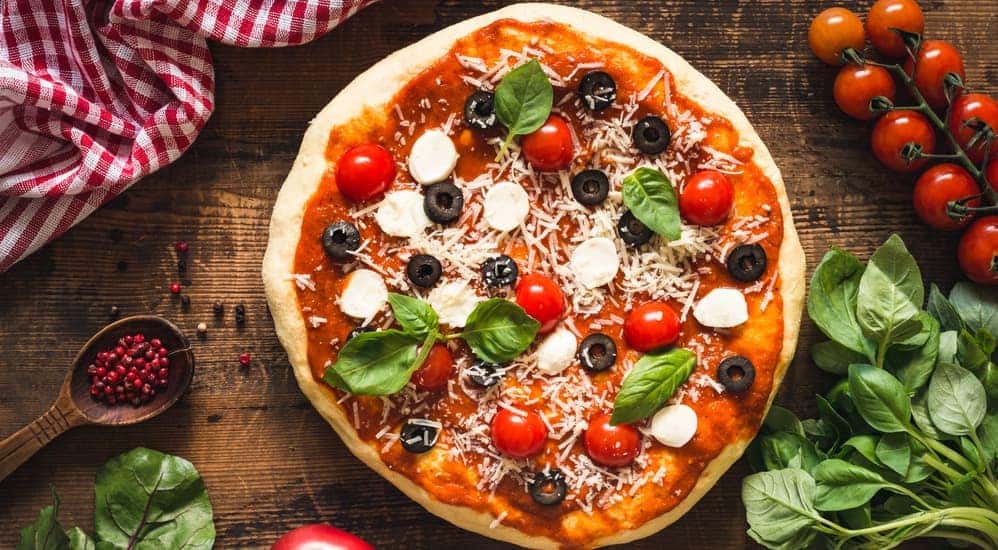 Pizza of the Future: MOD Pizza
Transport from historic pizza restaurants of the past and into the future at MOD Pizza. It was founded in 2008 by Scott and Ally Svenson, a couple living in Seattle. A new take on classic pizza restaurants, MOD is a fast-casual dining experience that has become so popular it's spread across the United States to Colorado and even as far as the United Kingdom. Individual pizzas and salads are custom-made from 30 different toppings. There are no surprises when it comes time to cash out. The price is the same regardless of your selections.
MOD prides themselves on having a people-first focus while running their business. They strive to hire employees who need a second chance or who have had trouble finding work due to a disability. To best benefit their employees, MOD offers pay that is higher than the industry standard. Their "culture of doing good" works to benefit the communities where they set up shop. As a result, they gain loyal employees who are committed to providing great service.
There are three different size pizzas to pick from: a six-inch mini pizza, an 11-inch MOD, or the 11-inch, thick crust using mega dough. Next, choose from a variety of sauces to build your pizza. BBQ sauce, garlic rub, extra virgin olive oil, pesto, red sauce, or white sauce. Put it on an original crust, gluten-friendly crust, or cauliflower crust. After you pick from a variety of cheese, meat, and vegetable toppings, finish it off with another sauce or glaze. Ranch, pesto, Mike's Hot Honey, sriracha, or balsamic fig glaze are among some of their unique options. There's an endless variety of combinations to choose from at MOD. Have fun designing unique pizzas and supporting a local business that cares.
Simply Delicious: Duca's Neapolitan Restaurant
Pizza is cooked in 90-seconds flat in Neapolitan's 800-degree firewood oven. Their Stefano Ferrara wood-fired ovens are handmade by tradition without any shortcuts or prefabricated materials. Although they're a franchise, Duca's is committed to authentic recipes that are centuries-old. Ingredients used are as simple and fresh as their crushed tomato sauce.
Duca's menu includes classic pizzas, specialty pizzas, piadine, and salads. All pizzas are 12-inches and made with fresh mozzarella on made-from-scratch dough. Their four classic pizza options are Margherita, Bianca, Marinara, and Pesto. For some new and interesting flavors, choose from specialty pizza selections like Rosemary Ham and Mushroom, Gorgonzola & Caramelized Onions, and Spicy Chicken (with ricotta). Of course, you can also design your own pie with a generous array of protein, cheese, and vegetable ingredients.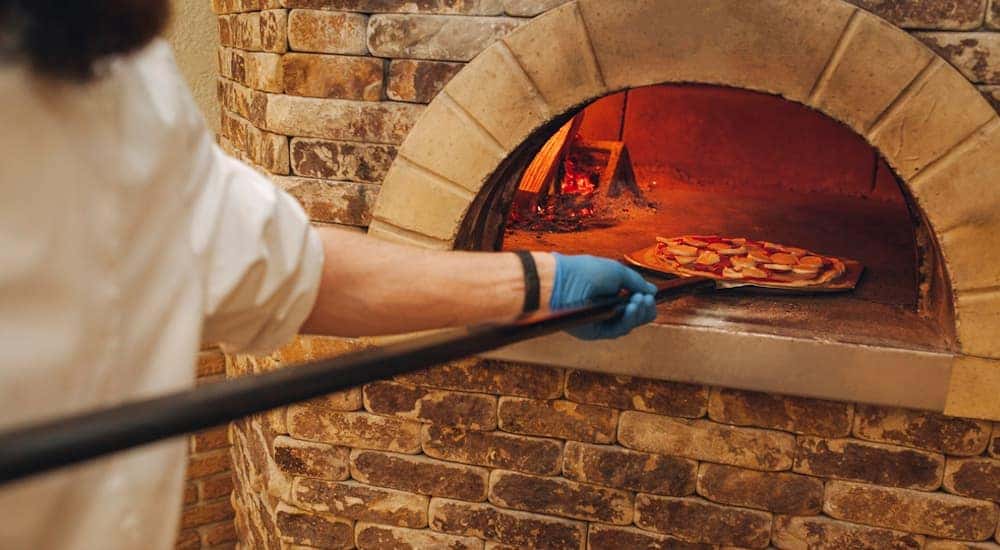 Piadine is the Italian term for folded flatbread sandwiches. Sopressa, meatball, sausage and peppers, and capocollo are available with lettuce and tomato. Along with a basic caesar and house salad, Duca's has an Insalata Con Frutta with fresh apples, dried cranberries, blue cheese, sliced almonds, and balsamic dressing. Another top choice is the Duca's Salad with arugula, sliced almonds, blue cheese, and tomatoes.
Don't forget dessert. Duca's has traditional Italian sweets, like cannolis (in chocolate or regular), tiramisu, and vanilla bean gelato. They also make a Nutella piadine dessert using the irresistible hazelnut chocolate spread. With both indoor and outdoor dining, Duca's is the perfect place to host your next get together. Call ahead for large groups or order takeout for your next gathering. Hundreds of reviewers give their quick service and fresh food a reassuring five-star rating.
Conclusion
These three restaurants represent some of the best pizza in town, but our list is by no means complete. Colorado Springs is home to hundreds of tasty pizza places and authentic Italian restaurants that it's almost impossible to include everyone in just one article. With such stiff competition, it's no wonder these restaurants have stepped up their game. Next time you're in town for pizza, don't forget to stop by Faricy for the latest deals on new and used cars.
As Colorado's favorite Jeep Chrysler dealer, we'll be sure to find you an unbeatable price on your next vehicle. Our automotive financing specialists are dedicated to finding a car loan for drivers with all different backgrounds. Even if your credit is less than perfect, we'll help get you a quality vehicle that you can depend on and a deal that you can afford. We make the car-buying process as simple and easy as possible, so you can get back on the road and on with the rest of your life. Take that extra cash that you saved at Faricy and treat yourself to an amazing meal in our beautiful city.