Signs You Located a Great Jeep Dealership, Colorado Springs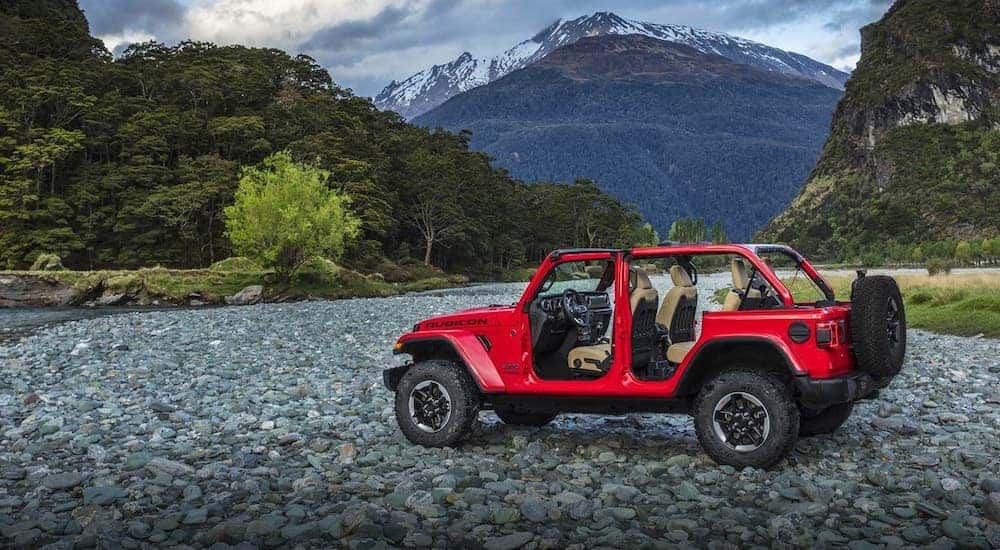 If you've been searching online for "Jeep dealership Colorado Springs" and ended up at our website, we hope your Jeep search ends here! The shopping experience for a new or used vehicle can be stressful. This can be especially true if you are looking for the right dealership and don't know where to look and what to look for. You know you found a good Jeep dealership in Colorado Springs if the following is true about the dealership.
One important note to remember. This list is not infallible. A dealership may meet all the standards on this listing, but still not be the perfect one for you and your vehicle needs. Use this list as a good starting point for your search for the right dealership that can give your professional service and help you buy the vehicle you need.
Customer Reviews
Customer reviews are like gold to businesses. When a dealership gets good reviews, that can be a sign that you found a good place to buy your vehicle. Check out the dealership website to see if they've posted any customer reviews. You can check out auto dealership review sites to find out if any were posted for the dealership you are checking out. Some major sites to check out are Google, Yelp, Facebook, BBB, and Edmunds.
Professional Website
When you start searching for a new vehicle whether it is a used Chevy Silverado or a brand new Dodge Charger, you'll probably start looking online. If a dealership does not have a webpage, it makes it difficult for shoppers to compare prices and inventory before going to the dealership lot.
Having a website also legitimizes the dealership in the eyes of their current and potential customers. Many professional dealerships have convenient tools on their websites that allow you to check inventory, purchase vehicles online, and even schedule services for your new ride. One last added benefit is if the dealership offers pre-approved financing on their websites, here you can apply for financing before leaving your home, speeding up the process of buying your new car.
Transparency is also important when picking the right dealership. You want to find the place that treats their staff and customers like family. The better dealerships will offer easy to locate contact information on their website for each of their departments. It is even better if the dealership offers information about their sales team and owners; check around for the dealerships mission statement and goals as well. Ask yourself if those goals and any information about the sales team/owner meets your own needs. At the end of the day, purchasing a car is about you and what you need. What the dealership offers, should align with what you desire out of your vehicle shopping experience.
Remember that you are looking at the website to see if you feel comfortable with the features and like what you see. When a dealership website offers a "Chat or Text With Us" button, that's another good sign. They want to help you with anything you need with buying your car and any post-purchase needs. Some websites provide a sign-in portal for visitors to register and save searches of vehicles they like.
Professional Social Media Presence
In addition to having a website, the dealership should have a professional social media presence. You can learn a lot about a dealership by its posts and reviews that can be found on major social media platforms such as Facebook, Twitter, and Instagram. Of course, the dealership will mostly be posting promotional content and customer deals. Scroll through their profile page to see what type of content they've been posting to get a better feel for the dealership and any information about the sales team.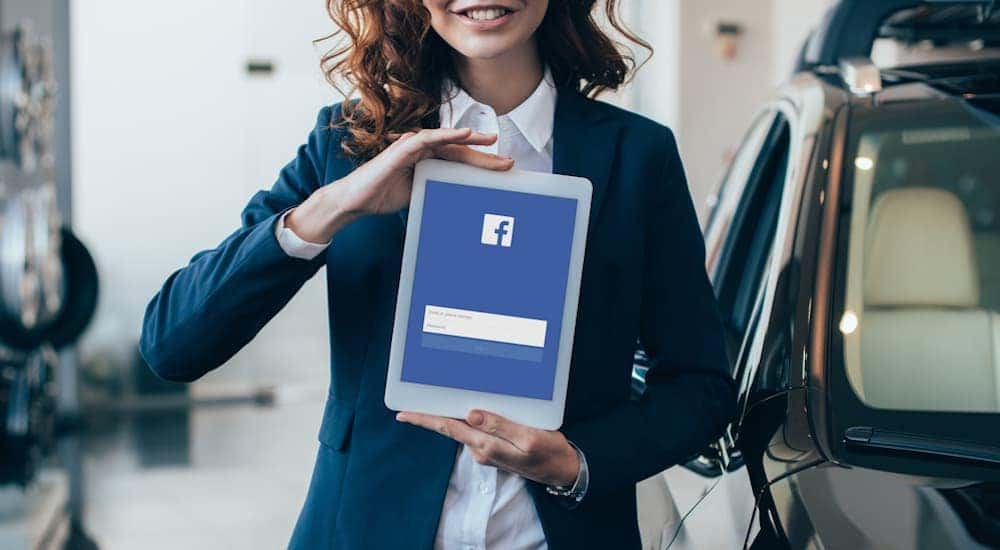 Reliable and Extensive Inventory
You may know that you want a Jeep Wrangler JK or Grand Cherokee. Maybe you have no specific idea and want to have the opportunity to peruse an expansive inventory. Check out the inventory that the dealer lists online for their new and used vehicles. It makes your life easier when the dealership lists their inventory online. You can then search it from the comfort of your own home before ever setting foot on the dealership lot. Go to the dealership to see what they have on display in the lots. At the dealership, you can explore the various safety features, technology packages, and drivetrains that work for you. You don't want to make the wrong choice so go to the dealership with some idea of what you need and what you want from your new ride. You want to know that you looked at every possibility before you purchased your next vehicle.
Friendly and Professional Staff
No one likes to be forced into a sale. You want to know that you can go to a dealership lot, take a look around, and find the car that fits your current driving needs. You don't want to be hounded by a pushy salesperson. You know that you found the right Jeep dealership when you can walk onto the lot and are greeted by friendly and professional staff. Every person on the sales team should be eager and available to assist customers. You want to see that other customers look happy and not frustrated by a sale gone wrong. The right Jeep dealership has a sales team who wants to help you from start to finish so you can enjoy the car buying process and drive off the lot in the car of your dreams—or at least the one you can afford at the moment!
In your life, first impressions are everything. You need to make a good impression when applying for a new job or meeting new people. The same applies to the dealership. You want the dealership and all of the people that work there to make a good impression on you. Pay attention to your surroundings from the moment you drive on to the dealership lot. Ask yourself if you would actually like to buy a vehicle from this dealership. Look for a facility that is clean. That shows that everyone from the owner to the cleaning staff care about the dealership and want to make a good impression all the time.
Stay Away from Too-Good-To-Be-True Deals
We've all seen the advertisements for deals that are too good to be true. You'd love to believe that they are great, but you have a nagging feeling that something isn't right. Then you check the fine print and realize that your feeling was right. There was some hidden cost that makes the deal not worth your time or investment. Stay vigilant in your search for the right Jeep dealership and stay away from any vehicle deals that seem too good to be true. Trust your instincts.
Find Your Next Vehicle at Faricy
Your Jeep search ends here at Faricy. We offer real prices, real people, and you'll get the real deal here at Faricy. You can visit us at our dealership or shop online through our website to see our inventory of new or used vehicles. Service for your vehicle can be easily scheduled through our website. You can click our "Get Approved" button to follow the process for securing financing for your next vehicle at Faricy.