Reasons Why So Many Car-Buyers are Choosing Certified Pre-Owned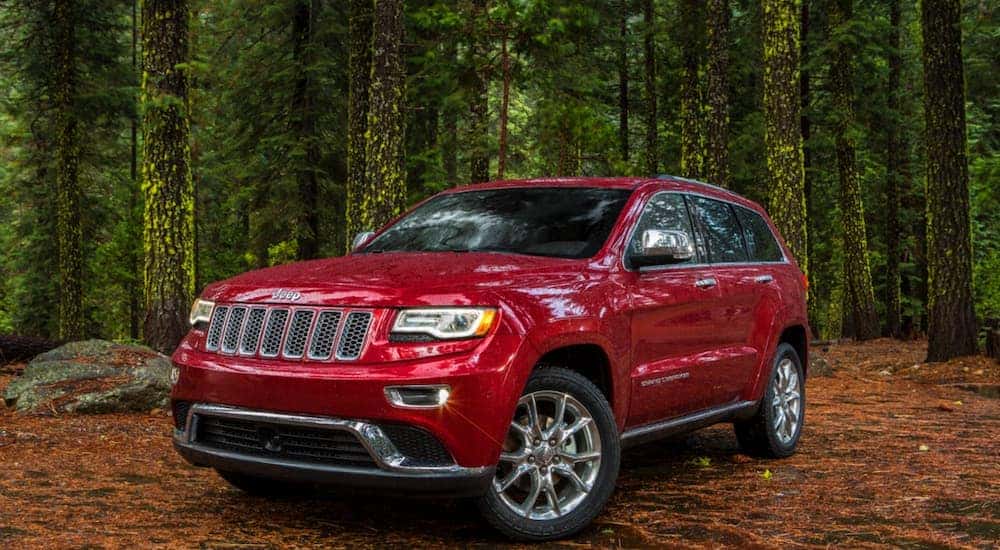 Buying a car might stem from choice or necessity. But regardless of which serves as the driving force, the decision to purchase a vehicle normally comes with a heavy dose of both research and introspection. And for well-informed consumers, it requires a collaborative understanding of 'what you need', 'what you can afford' and a willingness to compromise. Perhaps this is why so many prospective buyers are considering pre-owned vehicles over new model year offerings in record numbers; and if so, it only makes sense that an equally surprising number are viewing Certified Pre Owned programs as the perfect basis for their next purchase. But let's not get ahead of ourselves…
Why Buy Used?
It's easy for someone to set their sights upon, and get excited by, a new model year offering. We all want something shiny and new, right? All the bells and whistles call out to us as if the newest advances in infotainment and safety will somehow solve our automotive problems. Plus, hey, if everyone's a little envious of our sweet new ride, it's never a bad thing.
But setting aside our somewhat juvenile tendency to fixate on such concerns, the vast majority of us still need to prioritize 'what we need' and 'what we can afford' ahead of 'what we want'. And even more, we need to reconcile the 'need' and 'afford' debate, to determine what our best option actually is.
The primary issue with buying new comes in the fact that almost every vehicle is a depreciating asset. Considering that vehicle purchases are, in most cases, the second most significant purchase that we make (ranking behind a home) it's discouraging that it begins to lose value immediately upon purchase. Even worse, is the fact that a vast majority of people out there are blind to just how aggressive the rate of depreciation actually is.
Let's say, for example, that you buy a new Jeep Wrangler Sport for $30,000. Before that Jeep's rear tires even hit the pavement, it will have decreased in value by as much as 11%. That means that, in theory, you could band a U-turn, pull right back into the dealership and try to sell it back to them, and they could offer you less than $27,000 for the vehicle that you just bought. Of course, there are laws and policies that protect us against that kind of disreputable activity, but the rate of depreciation is real.
Fast forward through a year of ownership, and that vehicle will have lost up to 25% of its value. After three years, and it's worth just over half of what you originally paid for it. And by five years, well, you're extremely lucky if it's still valued at 40% (not that you'd ever get that much for a trade-in allowance).
Simply put, the trade-off for buying a new model year offering is the willingness to accept that loss of return on your initial investment. And for many, that kind of acceptance is completely reasonable for superficial satisfaction and peace of mind. But what if you didn't want to accept that kind of fiscal disappointment?
More so, what if buying a lightly used vehicle meant that you could now afford a higher-priced model or trim level as a result of the lion's share of depreciation having been shouldered by the original owner?
As mentioned above, more people are buying pre-owned than ever before. Part of this comes as a result of many vehicles being cared for, and maintained, by their original owners in a more efficient manner. Whether prompted by the rigid requirements of warranty programs or a simple desire to get a better return on their investment, the used car marketplace has never been filled with more reliable and high-valued used vehicles than it is today. And that trend seems to be continuing.
But some people still equate 'new' with 'reliability', the implication being that any age, wear or reduction in warranty coverage will bring them headaches further down the line. And while it's hard to argue that there is certainly some truth to that argument, it segues perfectly into the value proposition offered by Certified Pre-Owned programs.
Certified Pre-Owned Jeep
Above we talked about the depreciation of a brand-new Jeep Wrangler Sport. What if, instead of buying new, someone was amenable to the idea of buying a pre-owned Wrangler Sport, but was concerned about what they perceived as a lack of assurance of that vehicle's long-term reliability.
This is the exact motivation behind the creation of a Certified Pre-Owned program. At this point, most every automaker offers a CPO program through select franchised dealerships, and FCA/Jeep is no exception. Granted, all programs are different in terms of the fine print and terms, but their shared goals are to incentivize the purchase of pre-owned inventory by offering prospective buyers certain assurances.
So, with that in mind, let's take a closer look at Jeep's Certified Pre-Owned program and all the ways they can sweeten the deal for someone who has yet to make up their mind.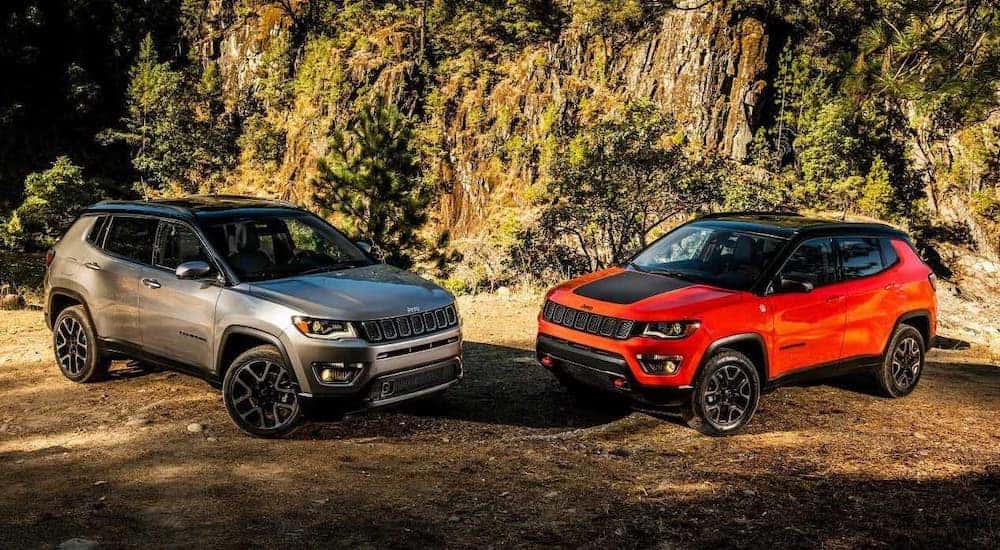 Basic Qualifications
To be considered for inclusion under the CPO program, a Jeep must meet the following requirements. First, it must have been produced within the last five model years and have been driven less than 75,000 miles. It must have a clean title, no damage to its frame and no aftermarket accessories that could compromise safety, emissions or general operation of the vehicle. In terms of assurances, that makes for a pretty good start.
Warranty Coverage
But if you're going to talk about assurances, a warranty ranks among the top of the list of concerns that need to be addressed. As part of the CPO program, qualified vehicles will receive a 7-year/100,000-mile Powertrain Limited Warranty from the date the vehicle was sold as new. This covers the repair or replacement of most major powertrain components. In addition, they receive a 3-month/3,000-mile Maximum Care Warranty from the date of CPO purchase, covering most other issues. There are also supplemental warranty upgrades that a customer might be interested in exploring, but (bottom-line) there are assurances in place.
125-Point Inspection
But what else makes a pre-owned vehicle eligible for this extended warranty coverage? In addition to the qualification standards noted above, it must meet FCA standard in terms of Mechanical, Maintenance, Appearance and Detailing surrounding a rigorous 125-step inspection facilitated by FCA certified professionals. Any parts, components or major operating systems that don't meet the set standards are then refurbished, repaired or replaced.
Other Incentives
But in addition to the assurances listed above, CPO customers receive a number of other assurances decided upon by the automaker. In the case of a Jeep, one might be entitled to:
A clean CarFax Vehicle History Report documenting the absence of prior DV-reported incidents including but not limited to salvage, fire, flood damage, odometer problems or lemon history. It also checks against recall information, commercial or livery usage, proper airbag deployment, as well as title/registration histories.
24 Hour Roadside Coverage (flat tires, gas delivery, battery-jump assistance, lockout and towing in the event that the vehicle is inoperable).
Car Rental Allowance (up to $35 per day)
Complimentary Three-Month Subscription to SiriusXM Satellite Radio
Is CPO Right For You?
If you're interested in minimizing the depreciation of your next vehicle, and are comfortable with the array of assurances provided by FCA or any other automaker, it might be worthwhile to explore a CPO program. The more open you are to doing so, the easier it becomes to appreciate their value, and why buying pre-owned might be the best thing you could do. Plus, you could easily end up getting more car, truck or SUV for your money. Food for thought…