Making the Right Inspection Choice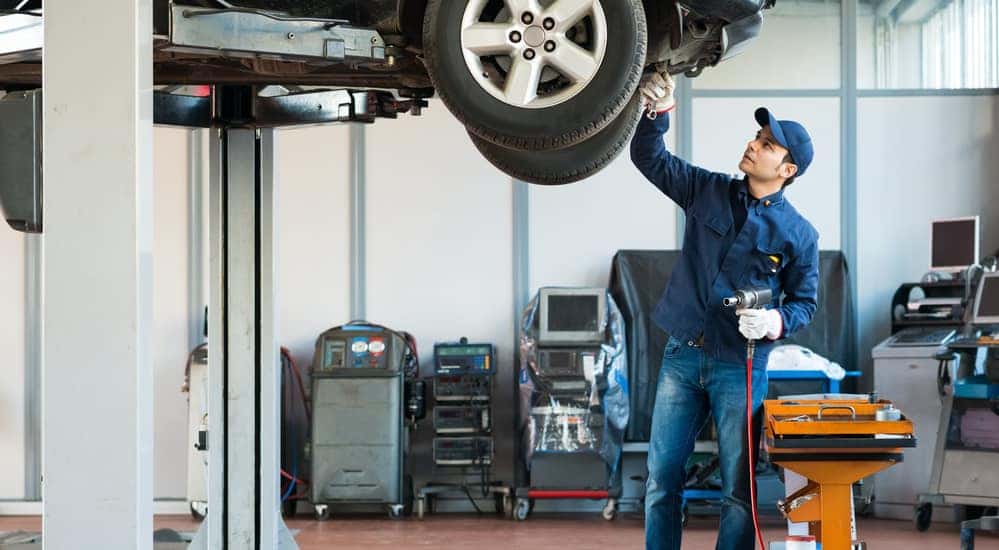 Finding the right used car in Colorado Springs can hold both a lot of promise and risk at the same time. On the one hand, if you happen to find a used vehicle with a lot of life and performance left in its bones, you could potentially save a lot of money on something just as capable as a new option. On the other hand, the risk of buying a lemon is always present. That potential of finding a car you think runs perfectly, only to later discover it has major issues, can be downright destructive to one's well-being. That is why an inspection is extremely important for any used vehicle.Unless you or a qualified technician can get under the hood of the used car, you won't know exactly what condition it is in. That is because many issues can hide underneath the body panels. From major things like engine troubles to smaller, harder to detect issues like worn-out suspension, only a thorough inspection will do the best job. If a used car you're looking at has not been inspected already, you should take the opportunity to get one done before making a final purchase. The trick is knowing what an inspection looks for and how to get one done ahead of time.
Things That Can Go Wrong
It is no secret that a typical vehicle is a complex machine. Thousands of parts come together to create something capable of traveling at high speeds, turning, and stopping all at a moment's notice. Since complexity only increases the chance of something going wrong, it's important to know what kinds of issues a used car may have before buying one. Most issues with a used car come from age. The more a car is used, the more it is likely to start to develop problems due to wear and tear on things like the engine, drivetrain, suspension, and other major parts. Even the car's chassis can begin to wear down over time.When looking at a used car, only surface issues will be obvious unless you look under the hood and body of the vehicle. Typical scratches and dents in body panels aren't the worst issues you will likely come across. Under the hood, for example, you may find the engine has any number of problems related to things like spark plugs, pistons, timing belts, crankshafts, and more. Some of these issues may present themselves if you take it for a test drive, but that's never a guarantee.Other common issues can extend to the whole drivetrain of the vehicle. Problems in the transmission/gearbox, driveshaft, clutch, and axles all can lead to big problems if left undetected. Sometimes, a small problem like a hairline fracture in the axle can develop over time into something that is potentially catastrophic. This is all the more reason early detection, particularly before you buy a used vehicle, is important.
A Typical Inspection Process
You can get a used vehicle inspected in any number of areas before you buy it. Quite often, if you buy a used car from a dealership, it will have already gone through its own inspection process. If you are buying it from a private owner or from a dealership without an inspection process, local auto mechanic shops are a good place to start. Regardless of where you get the car inspected, it's important to know ahead of time what this process will involve.
All inspection processes are different even though they look at a common set of core areas. Basically, the best inspection process will look at the car from bumper-to-bumper. Particular attention and detail should be spent on the more complex areas of the vehicle. These areas include the engine, drivetrain, suspension, and any interior convenience or safety features that come with the vehicle.A thorough inspection should include getting into the front or body of the vehicle, taking apart different components, and using advanced tools and equipment to test the vehicle thoroughly. Ask the dealership, mechanic, or salesperson ahead of time what kind of inspection process they use and what kind of things they're looking for.
Getting the Inspection Process Done
Once again, it is common for many dealerships to inspect a used vehicle ahead of time before they put it on the lot. If this is the case with something you're interested in, you don't have to worry about getting your own inspection done unless you want an extra degree of insurance. If, however, the car has not been inspected, you are the best person to get this process going. If you expect the dealership or owner to get it done for you, you may be left disappointed.Ask around at different mechanic shops and dealerships to see what kind of inspections they do. Make it clear to whoever owns the vehicle that a sale is impossible unless you get it inspected. If you're willing to pay for your own inspection, most sellers are usually okay to get the step done to help increase the chance of a successful sale.Make sure you remain firm when it comes to not buying the vehicle until it has been thoroughly expected. The upfront costs to you or the owner will be small compared to what you could potentially spend repairing a broken vehicle. When it comes to feeling confident about your purchase, information is key. The more you know about the condition of the car and any potential problems, the better.If you do find any major issues that are cause for concern, you have a choice to make. Sometimes, just like buying a house, you can have the seller pay for repairs or deduct the cost from the final price. If you don't believe the repairs will matter or the car is too damaged to be worth the trouble, simply move on. There are always other options out there for you to consider.
Making the Right Choice
It may seem like a complicated, frustrating experience at first, but the rewards are worth it. Having an inspection done properly before you buy a used car will prevent the possibility of headaches and expenses down the road. Better still, find a dealership that takes care of all these issues ahead of time. At The Faricy Boys, our used cars go through the same inspection process before we put it on our lot. In fact, many of them are certified pre-owned so they come with extra warranties and coverage that will extend your peace of mind as long as possible. Basically, we care about the quality of our products, so you leave our dealership knowing you made the right choice.Come on down and check out what we have in our inventory or to schedule a test drive. We are always eager to help our customers find their dream new or used vehicle.