Laws and Regulations for Selling Your Car in Colorado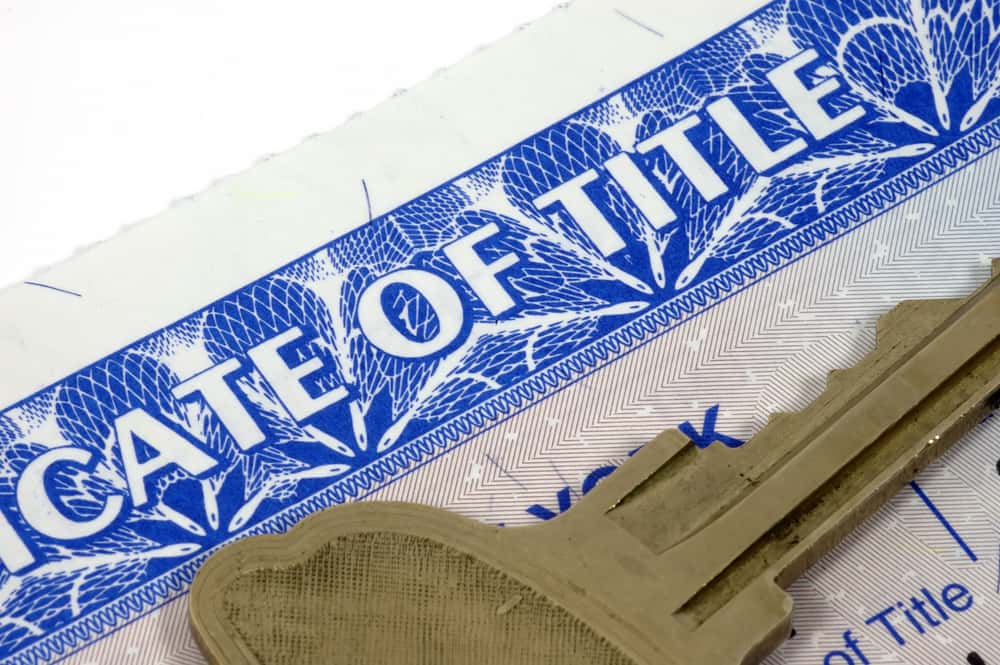 Thinking about selling your car privately? If you live here in the Centennial State, then you have a lot of work ahead of you. As many people enter into this journey of private car sales with little to no idea of what they are getting themselves into, they leave themselves open to a lot of potential problems. Local dealerships such as The Faricy Boys are always looking for people who are interested in selling their vehicles, but for those who want to sell privately, it is important to know exactly what you are getting into.
What To Do if You Don't Want to Sell Us Your Car
Here at The Faricy Boys, we are proud to provide a service to the residents of Colorado Springs that we think is generally absent in this area. If you want to sell your vehicle for cash, without being obligated to buy another one in return, bring it to The Faricy Boys dealership. We will inspect it, and make you a cash offer on the spot. You can take it right away, or think it over for a few days. While this service is one that many people are eager to take advantage of, others prefer to try their hand at private car sales. If you fall into this category, it is important to fully understand the process, so that you can set yourself up for ultimate success.
Selling Your Own Car in Colorado
Most people think that selling their car involves little to no effort, and can be done quickly and simply. Because of statewide regulations and other obligations that accompany private car sales, it usually isn't possible to sell your car without putting in a decent amount of elbow grease. Take a look at the steps involved in selling your car privately, and what it takes to get it done correctly, and legally.
Get it Ready: Prior to offering your vehicle for sale, you need to get it ready for potential buyers. Footing the bill for a full detail may be expensive, but it will be well worth it. After the detailing work is done, take some pictures. Make a list of your car's features, and create a document online which details everything about the car you are selling. Imagine creating your own window sticker of sorts, much like the one you find on new cars at the dealership.
Find Your Title: In order to sell your car legally, which is the goal here, you will need to locate your Colorado Certificate of Title. This document is proof that you are in fact, the owner of the car you are trying to sell. It is required to sell the car, as both the buyer and seller (you) will need to sign it at the time money is exchanged for your vehicle. If your car is less than ten years old, Colorado state law also requires that you provide a valid odometer reading to the purchaser.
Put it Up for Sale: The notion that you can simply stick a sign in your rear window and find potential buyers, is archaic. In today's fast-paced world, you will have better luck selling your car if you advertise it on social media sites. This can be done free of cost, and relatively quickly.
Follow Up with Interested Parties: Posting your car for sale is the easy part. The number of places you post your ad, determines how much time and effort will be necessary for following up with potential buyers. Social media is fast-paced, and requires your full attention, 24-hours a day. Neglecting to respond to an interested individual can result in the loss of a sale, because buyers expect to hear back from you immediately, and will move on if they don't. Be prepared to have access to all of your online social media sites, all day long until you sell your car.
Meet Up with Potential Buyers: Once someone is interested in your car, you will need to come up with a way to let them see it in person and take it for a test drive. While some people feel comfortable doing this at their homes, others prefer a more public meet up location. As the seller, you are able to dictate when and where you will meet, but only to a certain extent. If the potential buyer resides far from your home, they will likely request a meet up location closer to their house, and not yours. Be prepared to work around their schedule, especially if you are serious about selling your car sooner than later.
Secure a Buyer: If a potential buyer makes you an offer to buy your car – great! Mission accomplished…almost. First, you will need to settle on a price that you are both comfortable with. Next, you will need to gather a few necessary paperwork items to complete the sale legally in Colorado. If the person buying your car lives in an emissions region of the state, you will need to provide them with a current inspection certificate, stating that the vehicle is compliant with emissions regulations. Next, you will need to draw up a bill of sale. This should list out the buyer's full name, the amount you agreed to sell the car for, the vehicle identification number (VIN), and the make, model, and year of the car. Bring copies of all paperwork, and have each copy signed by both parties.
Things to Remember
Aside from the hassle of selling your car privately in Colorado, there are also things to keep in mind along the way.
Payment: State ahead of time your preferred method of payment. Steer clear of personal checks, and request cash or a cashier's check. This is for your protection, as much as it is for the convenience of everyone involved.
Transparency: Just as you wouldn't want to buy a car with known issues, you need to let the buyer know of any and all potential problems with the car you are selling. If you aren't upfront and transparent, the buyer can reach out to you and demand their money back if something goes wrong. Your best bet is to have a certified mechanic inspect the car in front of the seller, prior to signing any final paperwork.
Documents: When you sell your car, don't leave anything up in the air. Have all of the proper documents in order, which are required by Colorado state law.
Sell to The Faricy Boys: The last bit of information to keep in mind, is that you can still bring your vehicle into The Faricy Boys to sell if you find private car sales too overwhelming. Regardless of where you are in the process, we would love to help and buy your car for cash.
None of the content in this article is intended to be legal advice.
Interested in seeing what your vehicle is worth and receiving an Instant Cash Offer backed by Kelley Blue Book?  Click here!