How To Select The Best Jeep Models For You and Your Family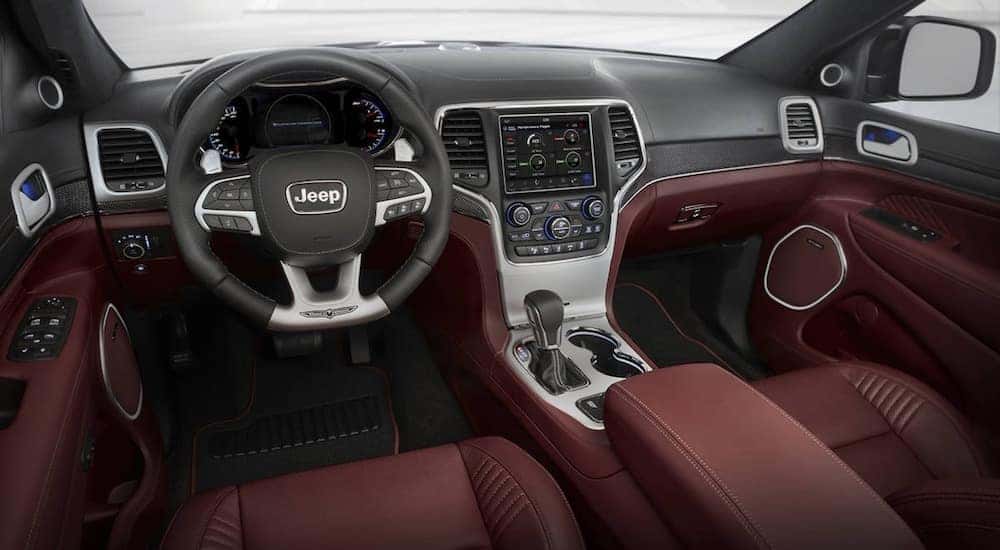 When it comes to looking at Jeep models, the options can seem nothing if not a little overwhelming. From SUVs and crossovers to limited edition models, it can be hard to narrow down your options, let alone make a final decision. Add to this the fact that many Jeep models offer similar amenities and come at similar prices and the decision of choosing a Jeep can seem nearly impossible.
However, it is absolutely doable. First of all, it is important that you have a clear idea of what kind of motor vehicle it is that you are looking for. From safety features to price point, it is important to know what you want and stick to it. It is also important, however, to remain open to new possibilities and asking questions. Speaking to a salesperson about Jeep models at a Jeep dealership like The Faricy Boys is one great way to learn more about the vehicles that Jeep has to offer you.
Below, you will find a short list of considerations to make before making a final decision on the Jeep of your dreams
What Are Your Space Needs?
There's no doubt about it that the Jeep name is known for their continuous production of substantially sized cars and other such motor vehicles. After all, have you ever seen a small Jeep? Jeeps are known for their powerful appearance – the strong frame, the definable look to the vehicle, and the sometimes even cage-like exterior (depending on how the owner and primary user of each Jeep prefers to drive their car).
But though all of the currently offered Jeeps have significant space both in terms of the body of the vehicle and the storage capabilities, there are still differences between different models. First, let's look at the 2018 Jeep Wrangler, the all-new model of the Jeep Wrangler and one of the most popular Jeep models ever offered. The all-new 2018 Jeep Wrangler is perfect for those consumers and potential car buyers who are looking for comfort and space, as there is more than enough room to accommodate as many as five people with room to spare.
The 2018 Jeep Wrangler is also ideal for those who are looking for considerable storage capabilities, like those going on trips camping, backpacking, or even just on a family vacation. The 2018 Jeep Wrangler not only offers a cargo area but a removable floor from the cargo area, underneath which an additional area for storage is found. This is particularly ideal for those who are looking to keep extra materials or necessities out of sight – perhaps camping supplies or even a tool kit just in case a motor vehicle emergency should ever occur, such as engine troubles or a flat tire.
The Grand Cherokee is another popular option among Jeep models and is proudly lauded as the most often awarded SUV in the history of SUVs. And this is not without reason – especially when it comes to the storage capabilities that the Jeep Grand Cherokee has to offer the average driver. Along with an impressive cargo space, the seats in the Jeep Grand Cherokee are also able to fold down as you wish them to, allowing you even greater freedom of storage and more space to store things that you need. Though this is perfect for all kinds of expeditions and adventures, it can also prove to be effective for more practical purposes such as going through a move from home to home.
What Is Your Budget?
When looking into any motor vehicle, it is important to balance your needs against your budget. After you have decided upon your budget, it is also extremely important that you stick to it, as not sticking to your budget and buying a car or other type of motor vehicle outside of it can lead to significant debt and unnecessary financial strain.
Fortunately, Jeep models come in at a variety of different price points, with the right Jeep out there for every budget. For instance, the Grand Cherokee comes in at a starting price (before any premium features or optional extras are calculated into the total cost, another thing to be aware of) at just over $30,000. For some people, this may be too high of a cost. Those that love the Grand Cherokee are in luck, however, as the original Jeep Cherokee is barely more than $23,000 at the starting price. The Renegade, another popular Jeep model, is even more cost-effective, with a starting price that is less than $19,000. Though these motor vehicles will vary slightly in their capabilities, storage space, and included features (as well as the premium ones that are offered), they are all quality cars made from a quality motor vehicle manufacturer.
Though it is not uncommon to fall in love with a car that is outside your budget and a price point that you are comfortable with and can easily figure into your financial situation, it is important to note that car and motor vehicle manufacturers such as Jeep will often have similar – though not identical – cars and motor vehicle options at much lower costs.
Weigh All Of Your Options
Though some things are hugely important to stick to when seriously considering the purchase of a car or motor vehicle, such as your budget, it is important to weigh your options thoroughly and consider them all with the weight that they deserve. After all, there may be a car or motor vehicle out there that is perfect for you – and you just haven't discovered it yet. In situations such as these, conducting extensive research both on online platforms and at the dealerships of your choice and in person are important to do. Such research can help you draw up comparisons between motor vehicles, helping you to most effectively pick the one that is best for you.
To check out available Jeep models and test drive one today, visit the Faricy Boys Jeep Dealership!