Go On an Adventure with the Jeep Renegade Life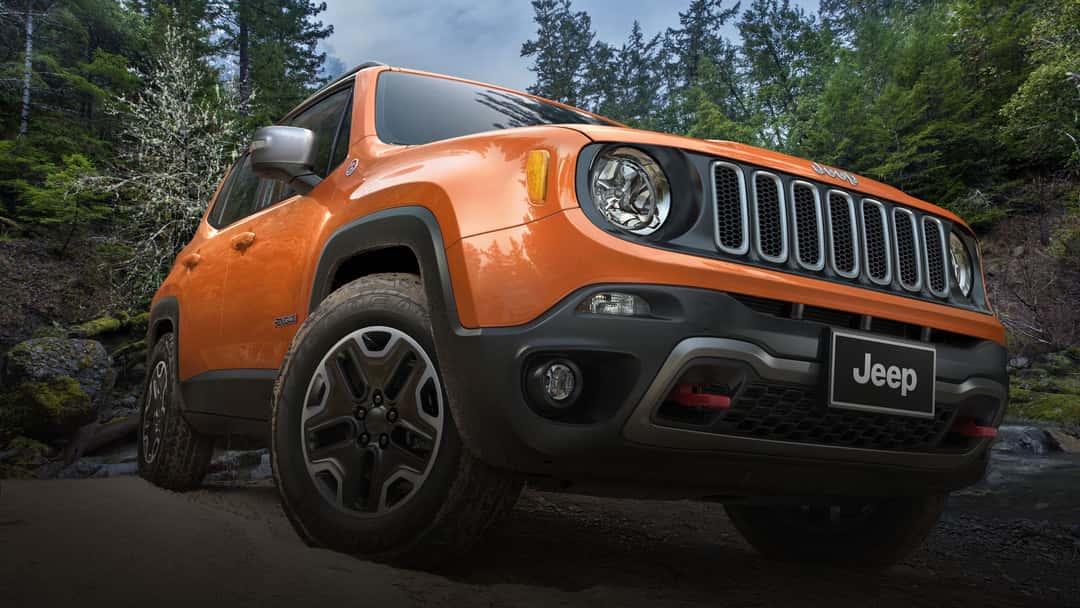 The very first Jeep Renegade to roam the city streets and off-road trails of America, didn't make its debut until 2015. In that small amount of time, the subcompact crossover has made a big impression on Jeep fans across the United States. When it first arrived at Jeep dealers in Colorado and other off-road friendly states, no one was quite sure what to think. As the smallest offering in the rugged Jeep lineup, the Renegade didn't seem up to the challenge that it was born into. To everyone's surprise, the Jeep Renegade has not only exceeded every expectation, but has conquered the subcompact crossover segment in a way that only a Jeep brand vehicle could.
Welcome to the Jeep Renegade Life
The Jeep Renegade has accomplished more in its short lifespan, than most models do in their entire lifetimes. Serving as an inspiration to people across America, the Renegade has spurred a nationwide movement that not even Jeep could have predicted. The Jeep Renegade Life is comprised of adventure seeking individuals who are determined to do it all, from behind the driver's seat of the subcompact Renegade. Discover the array of different communities, groups, and projects that this little crossover has managed to stir to life, in just two short years.
X-Ambassadors: This small independent rock band has turned to the Jeep Renegade as inspiration for their music. Traveling from the East Coast of the United States, to the South West Coast, and stopping everywhere in between – this group of rock and rollers don't need a massive tour bus to accommodate their travel schedule. Instead, they rely on the Jeep Renegade to take them from one gig to the next. With a love for the outdoors and back country campfire spots, the Renegade has proven to be the best crossover to deliver the band exactly where they want to go. The Renegade's exceptional fuel economy ratings certainly don't hurt its ability to deliver X-Ambassadors across the country with minimal fuel stops, and is one of the most influential aspects that drew the band to the Renegade in the first place. Everything else that the subcompact has to offer, is just icing on the already well-frosted cake.
Beyond Adventure with Rex Pemberton: At 21, Rex Pemberton made history as the youngest Australian to reach the summit of Mt. Everest, and his thirst for adventure was only getting started. As a modern day Evel Knievel, Pemberton is an expert wing suit flyer who dreams of one day flying over the Pacific Ocean from Los Angeles to Catalina Island. Pemberton's X Wing team members are determined to help make his dream of flight, a reality. While Pemberton relies on his trusty wingsuit for time spent up in the air, the limit-pushing pioneer prefers the Jeep Renegade to transport him safely on the ground. With so many practice flights taking place each day, the X Wing team knows that the Renegade can transport them to wherever Pemberton lands, with ease and reliability. For a high-adrenaline adventure-seeker, a dependable vehicle is a must. The Jeep Renegade delivers his team in a way that no other subcompact crossover would be able to do.
New Community: A social media adventure like you have never seen before, entirely through the lens of the highly capable Jeep Renegade. Craig Hensel, Eric Ward, and Ricky Staub are social media gurus who believe in the technological power of connection. At a time when so many others are denouncing our society's tendency to remain plugged-in and constantly connected, these three mavericks are on a mission to provide an entirely different perspective. With their cameras, two Jeep Renegade Trailhawk crossovers, and their vast network of social media connections, these three musketeers are out to prove that virtual "followers" can turn into lifelong friends. Traveling from Chicago to San Francisco, these guys are redefining what a road trip is, and charting a whole new route to adventure. With plenty of stops along the way, and unlimited exploration potential, New Community is the start of something incredible.
Side Streets: Comprised of individuals considered influencers in up and coming cities throughout America, Side Streets gives people an inside glimpse into the lives of these modern day pioneers. From educational organizations, one-of-a-kind restaurant experiences, to businesses meant to inspire the creation of new ideas, Side Streets is shining a spotlight on individuals worthy of attention. Present in San Antonio, Tucson, Boulder, Oakland, and Portland – Side Streets is proving that even the smallest idea can have a major impact on the people who need it most. Every influencer in each of the five represented cities have two things in common – a desire to leave the world a better place than they found it, and a Jeep Renegade as their sidekick. Without the utility and versatility that the Renegade offers, these stories would likely have a very different beginning, middle, and end. Luckily, the subcompact crossover from Jeep, is helping these community-focused innovators find new ways to conquer their dreams.
Meet the 2016 Jeep Renegade
With a starting MSRP of just $17,995 – the Renegade isn't just the smallest sized model in the Jeep lineup, but also has one of the smallest price tags. The full lineup offering of the 2016 Jeep Renegade is now available at Jeep dealerships across the nation, and at the number one rated Jeep dealership in Colorado – The Faricy Boys. If you want to be a part of the iconic Renegade Life, be sure to come down and see The Faricy Boys for all of your Jeep Renegade needs. With a full inventory of exceptional Renegade models, you will be able to experience the subcompact crossover's utility first hand, right here in Colorado Springs.
As a family run Jeep dealership for over 45 years, The Faricy Boys knows everything there is to know about the most rugged automotive brand in America. Take the new Renegade for a test run on the one of a kind all-terrain off-road track, and experience first hand the complete versatility that this Jeep model has to offer. Don't miss out, come down and get your hands on the wheel of this exceptional new Jeep vehicle.