From the Inside of a Jeep, Looking out at Colorado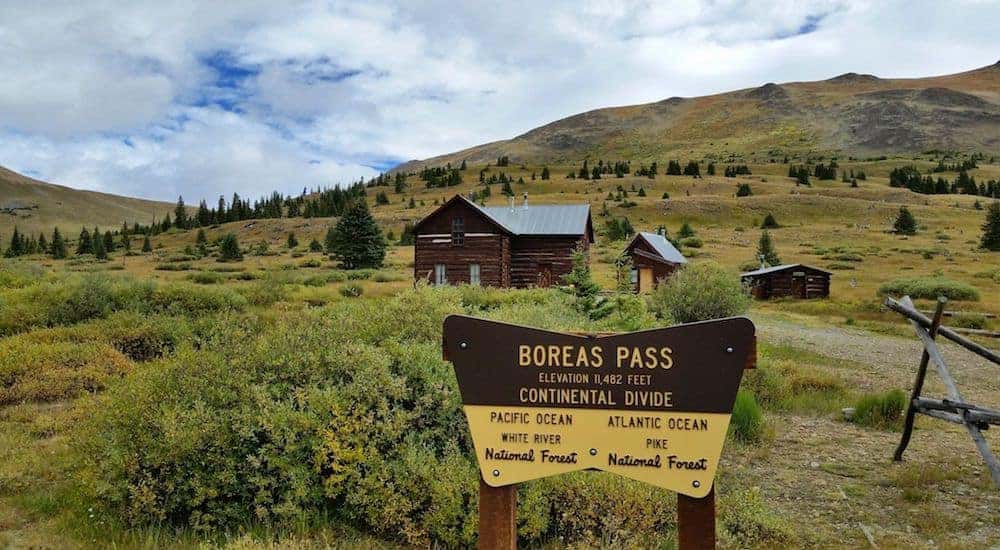 When they step inside a Jeep Dealership, Denver drivers might feel right at home. Why? Because many of the factors that draw people to Colorado are the same factors that draw people to Jeeps.
Seriously, think about it. The open air and spirit of adventure. Going off the beaten path and exploring every inch of terrain that you encounter. The versatility of a Jeep lends itself well to the versatility of Coloradoan lifestyle; whether we're talking about the trail-readiness of the Wrangler, the all-season reliability of the Cherokee, or the modern styling of the versatile (and all-new) Compass.
So, where are you headed this weekend? The Faricy Boys might have the perfect Jeep for you.
Wrangle the Boreas Pass Road (and More)
Interested in a breathtaking 22-mile check through the center of the Rocky Mountains? If so, the Boreas Pass Road might be just what you need. Connecting Como and Breckenridge, Boreas serves to connect the relaxed and historic feel of the former to the tourist-friendly bustle of the latter. While the road has been around for nearly 150 years, it's only been driver-friendly for about 75 years, having served as a railroad until the 1940's.
While it doesn't matter which side of the trail you start from, we recommend starting with Como. Its sleepy, relaxed feel is light on amenities and doesn't make for much of a destination, but it's a great way to ease into this leisurely ride through and around vistas such as Tensile Range, Blue River Valley, and the iconic Baker's tank. And ending with the resort destination of Breckenridge, just means you have some more good times waiting for you.
If you're interested in making the trek behind the wheel of a new Jeep Wrangler, you can mile the 22-miles for everything that it's worth. Regardless of how bumpy the terrain may get at certain points, the Wrangler has you covered. Whether you opt for the standard 2-door or the 4-door unlimited you can choose from the Sport, Sahara and Rubicon trim levels. Regardless of which configuration you favor, the Wrangler comes equipped with a 3.6-liter V6 rated at 285 horsepower and 260 lb-ft of torque. From there, you can opt for either a five-speed automatic or six-speed manual transmission (both of which average 18 mpg combined). Towing capacity ranges between 2000 LBS for the (2-door) Wrangler and 3500 LBS for the (4-door) Unlimited.
That said, a two-door Rubicon serves up most everything an off-roader could hope for in a direct-from-factory trim level. Starting with 17-inch alloy wheels on specialty tires, the Rubicon receives a heavy-duty front axle (to mirror the rear) and a 4.10 gearing. With an upgraded transfer case, the Rubicon has a lower crawl ratio with electronic (front and rear) locking differentials.
Bottom-line, a Wrangler Rubicon is just as comfortable making its way along Highway 285 as it tackling whatever Boreas Pass Road has to offer. It serves up all the versatility that a motivated Denver driver could want, and on whatever trails they may want to tackle.
A Cherokee For All Seasons
The surprise snowfall experienced in May of this year is still recent enough to serve as a very real reminder of the diverse weather conditions experienced in Colorado. Denver may have been less affected overall, but with higher elevations crippled by the late-season storm, it casts a spotlight on the need for both reliability and versatility. This is especially true for any drivers whose commutes cross through weather patterns.
The Jeep Cherokee rates as one of the most versatile offerings, nearly as comfortable on varying terrains as the Wrangler. Seating five, it is ideal for families and lone wolves alike; and the option of five primary trim levels (Sport, Latitude, Trailhawk, Limited and Overland).
Optional engine configurations include a 2.4-liter I4 delivering 184 horsepower and 171 lb-ft of torque, and a 3.2-liter V6 rated at 271 hp and 239 lb-ft. Opt for the latter, and a properly-equipped Cherokee with towing packaged serves up a 4500 LB max towing capacity. With 24 mpg (combined) the Cherokee steps up as the perfect marriage of versatility and practicality; perfect for adventurers, commuters and families alike.
Follow the Compass
The population boom experienced in Denver (and across much of Colorado) may have slowed down for the first time in a decade, but in the last seven years, the population has grown by close to 100,000 people since 2010.
Called a 'millennial magnet' Denver ranks third in terms of major U.S. cities in attracting new residents, aged 18-29. Weighing the expectations of that demographic, against the versatility demanded by Colorado drivers, we can't help but pause to look at the all-new redesigned Jeep Compass.
Affordably-priced. Stylishly designed. Versatile in terms of performance. Rich in terms of available technology. The popularity of the Compass is really no surprise to anyone. A 2.4-liter four-cylinder, paired to either a six-speed manual or nine-speed automatic transmission, pumps out 180 horsepower and 175 lb-ft of torque. With a smooth ride on the road, and a versatile suspension that behaves just as nicely 'off' the Compass is ideal for both city commutes and outdoor exploration.
Bluetooth-enabled, the Compass has an infotainment system built around a touchscreen (5-inch on Sport and Latitude trims, and 8.5-inch on Limited and Trailhawk) and six-speaker sound system. Jump up the trim levels and you'll find compatibility with Apple CarPlay and Android Auto) as well. If you're looking to off-road, the Trailhawk may be at the top of the line; that said, it boasts a number of features intended to improve off-road capabilities and to protect the integrity of the vehicle.
Your Choice, Denver
What are you looking for? Off-road versatility? All-Season Reliability? Design and Technology? No matter what you're looking for, Jeep has something for you. And for Denver drivers interested in Jeeps, take the short drive to us in Colorado Springs. The Faricy Boys are there to help.