Five Denver Area Golf Courses You Should Really Play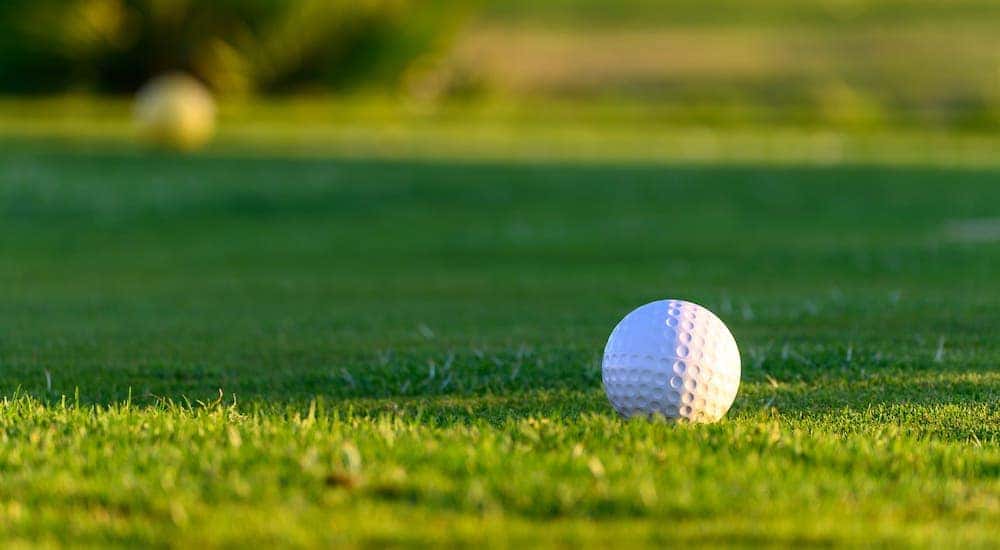 Mountain views and close proximity to great skiing and hiking are usually thought of as some of the top perks of living in or visiting Denver. But Denver and the surrounding area are also home to some fantastic golf courses, and more and more people are starting to combine their love for the city's beautiful, natural landscape and their love for golf.
There are literally dozens of great golf courses, both public and private, strewn throughout the Mile High city. While some of these great courses can be a bit intimidating for newcomers to the game (not to mention expensive), there are still plenty of wonderful Denver golf courses that are the right mix of scenic and challenging for golfers of any skill level.
To help navigate your way through Denver's thriving golf scene, here are five Denver area golf courses you really should play.
Racoon Creek Golf Course
Located on the south side of Denver, at 7301 W Bowles Avenue in Littleton, Racoon Creek is the perfect course for beginners and scratch golfers alike. The course has wide, forgiving fairways, but features plenty of greenside bunkers and water hazards to keep things interesting. The course also features stunning mountain views and significant elevation changes, which add to both the difficulty and beauty of the course.
Racoon Creek also has a driving range so you can tune up your game before you begin. A round of 18 holes at Racoon Creek is $49 for walkers Monday-Thursday and an additional $19 if you want a cart. If you only want to play 9 holes, the cost is $23 for walkers and an additional $9.50 to use a cart. Racoon Creek also has golf boards available for a fee ranging from $15 for 9 holes to $25 for 18 holes.
The prices do increase Friday-Sunday to $59 for 18 holes walking and $29 for 9 holes walking.
Kennedy Golf Course
Owned and operated by the city of Denver itself at 10500 E Hampden Avenue, Kennedy Golf Course is not just a golf course; it is a full-service golf experience—and it is perfect for families. The course features a regulation par 72, 18 hole golf course with tight, well-manicured fairways, sloping greens, and an overall spectacular layout.
In addition to the main course, there is also a 9 hole par 3 course that is perfect for kids to get a feel for their swing and learn the game. Open from morning until night, Kennedy also has a mini-golf course (or putt putt, as they call it) perfect for wee ones. To make the experience even more enjoyable, Kennedy also has a lighted driving range.
If you're not into traditional golf, you can also lace up your tennies and try a round of footgolf. Before your round, you can get anything you need from the pro shop, and during your round, you can fuel up with their wide selection of snacks at the snack bar, and after the round, you can enjoy a relaxing meal at Kennedy Tavern Restaurant.
Depending on the time of day and time of year, a round at Kennedy Golf Course costs anywhere from $39-53 for 18 holes walking at the main course. The rates for the 9 hole par 3 are considerably lower, ranging from $16-24 during the week to $18-25 on the weekends. The mini-golf course is $7 for adults and $5 for children.
Kennedy also has full sets of golf clubs you can rent if you don't have your own. The fee for 9 holes is $10, and that climbs to $20 for eighteen holes.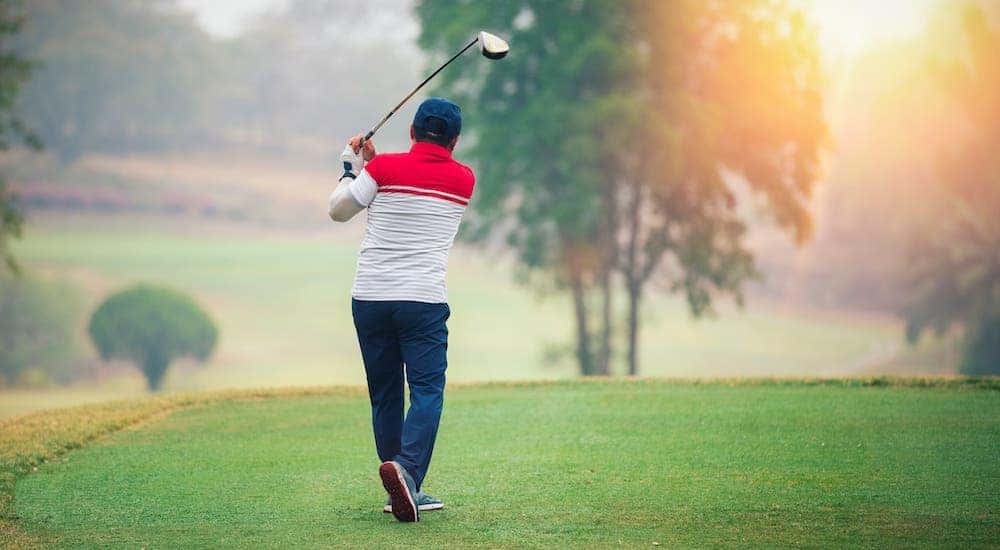 South Suburban Golf Course
Another course that has something for just about everyone is South Suburban Golf Course. Located at 7900 S Colorado Boulevard in Centennial, South Suburban features a regulation par 72, 18 hole golf course replete with mature trees lining most fairways and breathtaking views of the mountain range. With its unique layout, South Suburban is a textbook Denver golf course and incorporates the natural habitat of the area effortlessly and to great effect.
In addition to the eighteen hole course, there is also a 9 hole par 3 course and a brand new practice area with a green, an area for practicing your chipping, and a practice bunker so you can work on your sand game. There is also a full-size range where you can practice your shot shaping skills.
And, just like other area courses, South Suburban boasts a full-service restaurant that is open for breakfast, lunch, and dinner and provides a way to take in the breathtaking mountain views without teeing up for a round of eighteen.
The rates at South Suburban are fair, too, ranging from $21 for 9 holes for residents during the week, all the way up to $50 for eighteen holes for non-residents on the weekends, with plenty of price points in between. The par three is considerably cheaper and starts at $11 and goes up to $16 for non-residents on the weekend.
The Links Golf Course
Located just 20 minutes south of downtown at 5815 Gleneagles Village Parkway in Highlands Ranch, The Links Golf Course is one of the best executive courses in the area, if not the entire state. It features 8 par 4's and 10 par 3's and measures anywhere from around 3,400 yards to 4,800 yards depending on which tees you play from.
The Links is the perfect place to hone your skills or gather with friends as the course offers both instructions and leagues. The Grill is part of the course and is a great way to enjoy time with others after a fun round of golf.
Because it is an executive course, the rates at The Links are even more favorable than many courses in the area and make for the perfect venue to learn the game with little risk or investment. For 9 holes, the cost is $23 for residents during the week and $25 on the weekend. For eighteen holes, the price climbs to $32 during the week and $38 on the weekend.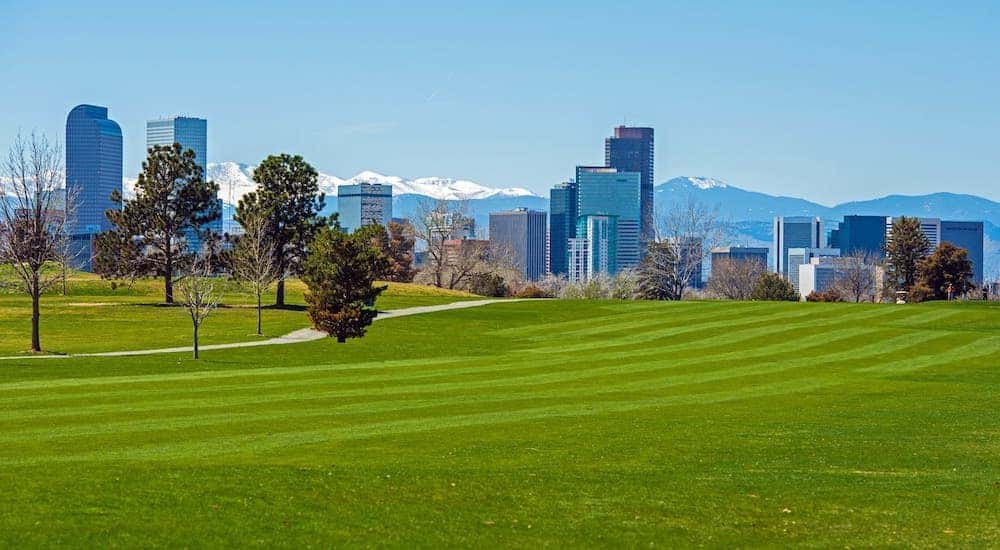 The Ridge at Castle Pines North
Just 30 minutes south of downtown Denver at 1414 Castle Pines Parkway in Castle Pines, The Ridge at Castle Pines North is one of the premier golf courses in the state and is simply on another level. This striking golf course showcases the best of Denver golf with views of Pike's Peak, Mt. Evans, and even downtown Denver.
The course features rolling fairways and tall, stately oaks and pines on nearly every hole. Bunkers dot the fairways on most holes, and the greens are immaculate. After a tremendous golf experience, you can unwind with drinks and a meal overlooking the course and the beautiful Colorado scenery.
Although the course is stunning, the price tag is significantly higher than at some of the other courses on this list and might be a good fit for serious golfers. A round of eighteen can cost around $115 on any given day, though the price dips in the afternoon and evening to a more affordable $65.
Golf Denver
These are just a small sampling of some of the incredible golf courses Denver has to offer—there are many others. Denver has more selection, and well-maintained courses than most cities and these great courses are truly a treasure. Whether you are new to the game or have been playing for a lifetime, try out these five courses and see if you think Denver golf isn't amazing.