Fake CPOs and How to Spot Them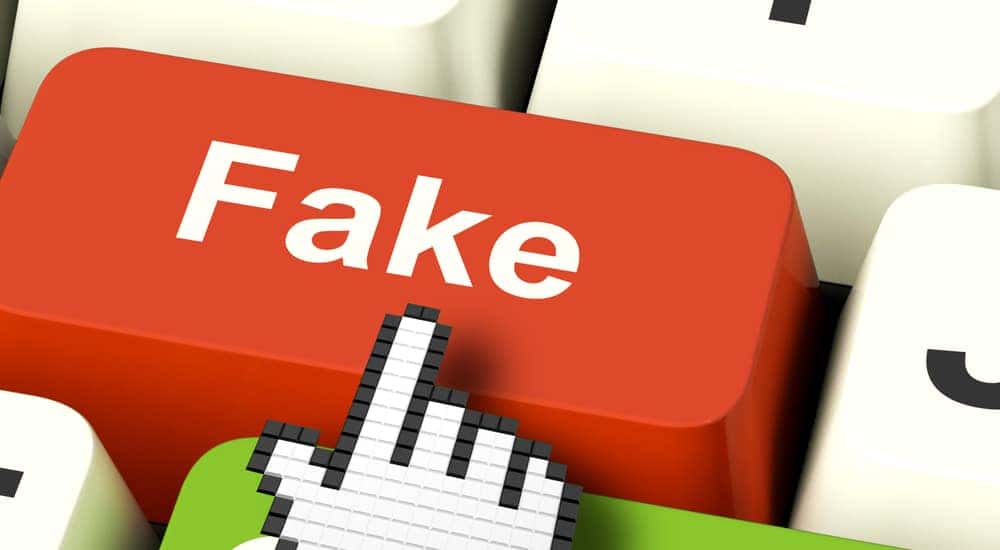 When shopping for used cars, Denver residents should know what they are looking for. These days, buying certified pre-owned (CPO) vehicles is the way to go if you are shopping for a used car. Buyers who are in search of certified pre-owned vehicles are trying to get as close to a new car as possible for a used-car price. With CPOs, buyers really can get more bang for their buck than they can if they were just searching for any old used car.
In order to qualify as a CPO, a vehicle must meet strict mileage requirements, which are based on the age of the car itself, as well as pass a thorough inspection from the dealership. If the car passes the test, it can be sold with an extended warranty at a higher rate than a non-certified used car. Most buyers are okay with paying a little more for a CPO, as they feel like paying the extra money is worthwhile to ensure they made a smart decision with their money as opposed to just rolling the dice on a used car that didn't have to meet these strict CPO requirements.
Though the inspection each car must pass in order to become a CPO is difficult, it's not impossible for a vehicle to pass and still have trouble under the hood. In most cases, the dealership puts the car through a 160-point inspection process. If the car passes the inspection, it is usually certified immediately, but there still might be some issues with the car that the inspection did not catch. When it boils down to the basics, one must remember—a CPO is still a used car, and used cars can have issues that aren't immediately obvious.
Dealer-Certified Versus Manufacturer-Certified CPOs
Even most certified CPOs are not actually certified by the manufacturer. In fact, in many cases, CPOs are certified by the dealership themselves. For obvious reasons, dealerships would prefer that every car on their lot meets the CPO qualifications for their clients. Sales representatives know they are much more likely to sell a used car that has met the CPO qualifications than one that has not, and they know that they can charge a lot more for the vehicles that do meet the qualifications than they can for those that do not, so it's clear why dealerships would be much quicker to label a vehicle a CPO than a manufacturer would.
If customers are willing to pay more for a vehicle because of the certification, of course, dealerships are going to want to get that extra dollar. Some unscrupulous dealerships will even put a CPO tag on a vehicle and sell it with a warranty attached—even if the vehicle has only gone through basic inspection and is not truly a certified pre-owned vehicle.
For that reason especially, you should only trust a dealership-certified CPO if the car is of the same make as the one the dealership focuses on. You wouldn't feel comfortable buying a certified pre-owned Ford from a Chevy dealer, and for good reason. What do Chevy mechanics really know about a Ford, and what does a Chevy dealer really have to lose by selling you a Ford that does not meet manufacturer's standards as a CPO? Nothing. If a Ford doesn't perform as advertised and the customer doesn't get what they paid for, the customer might be much more likely to try a Chevy the next time around. That's a win-win for the Chevy dealership that's selling people dupe CPOs.
Avoiding CPO Scams
The easiest way to avoid CPO scams is to watch out for dealership-certified vehicles. If you want a certified pre-owned Chevy, go to a Chevrolet dealership. Check the window of the vehicle in question for the manufacturer's CPO sticker. Ask the dealer to tell you exactly what the warranty covers. Most brands will just extend the original limited warranty that came with the vehicle when it was new. Honda, for example, will add two years, or 40,000 miles, to the original warranty on a CPO. The manufacturer's CPO should add at least one year or 12,000 miles to the warranty.
Some luxury brands will go the extra mile and cover certain parts, such as brake pads or rotors, in their CPO coverage. Make sure you're clear as to exactly what the warranty covers when purchasing a CPO. Most of the time, when the warranty is extended, that doesn't mean that the original warranty still applies. Usually, the CPO provides a new warranty that begins when the car is repurchased. This is not an addition to the original warranty but is instead a replacement of the original warranty.
As any smart shopper will tell you, it is your responsibility to make sure that you are getting what you're paying for. It is up to you to do the research and decide whether the purchase you're considering is right for you. When you come to your final decision, make sure you know exactly what is covered and what isn't before driving off the lot in your new set of wheels.
A CPO Doesn't Mean a Clean Bill of Health for the Vehicle
Many car buyers walk onto a car lot without a lot of background knowledge about cars. Some buyers may think that if a used car gets the CPO tag, that it will run like a dream and will not need any mechanic work for the foreseeable future. This couldn't be farther from the truth.
Yes, an inspection is usually required for most used cars to become CPOs. That doesn't mean that the inspection caught everything that could be wrong with the car in the first place. Some minor dings and scratches on a vehicle won't necessarily deter a dealership from slapping a CPO tag on the car.
Be sure to do a thorough inspection of any car you purchase, regardless of a CPO tag. Don't trust a CPO tag to mean that the car has a clean bill of health or is in better shape than other used cars. It is still the buyer's responsibility to run a complete check on the car before purchasing. At Faricy Boys Used Cars, we only put the CPO tag on Chrysler vehicles because we are a Chrysler dealership. Our expert mechanics run each Chrysler through a rigorous inspection, and we will not put a CPO tag on a vehicle unless it stands up to our idea of what a certified pre-owned vehicle should be.