Check out Some of the Jeeps 2016 Has to Offer – Before 2017 Rolls Around!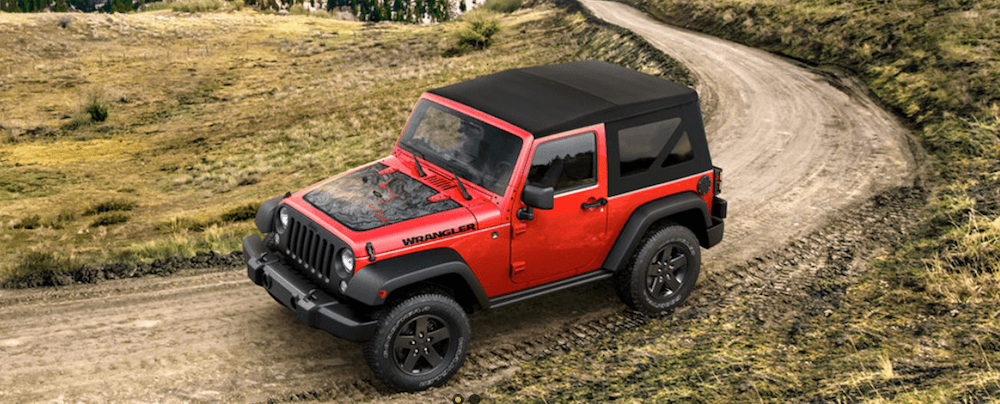 It's worth checking out the new Jeeps of 2016 before the 2017 models hit dealer lots. 2016 marks the 75th year of Jeep's continuing reign as the brand that provides an unmatched utility SUV experience. Whether that SUV is for hauling the family around like the Grand Cherokee, or the Wrangler Rubicon for climbing some rocks, the broad variety of Jeep models is sure to have something for you. Let's explore what the different models bring to the table for the 2016 lineup, and in the process, maybe figure out the Jeep that's right for you.
2016 Wrangler
As usual, the Wrangler is providing unparalleled performance in the off-road environment. It continues to go places where no other factory-produced SUV would even dare to go. Then again, the Wrangler barely has any competition in 2016. Its biggest rivals — the Nissan Xterra and Toyota FJ Cruiser — are no longer being produced. Therefore, that just leaves the Land Rover, which can't even come close to matching the performance of the Wrangler, and is also a lot more expensive. Because of this, picking up a 2016 Wrangler gives you the most unique off-roading experience yet.
Not to mention, the Wrangler has never been more capable stock than it is now. If you buy a Wrangler Rubicon stock, you can immediately hit the trails as soon as you leave the dealership. With the upgraded transfer case, it's even possible to do some rock crawling as soon as you buy it. Back in the day, the Jeep had to be modded before it could even consider tackling rocks. While that still holds true when it comes to going on more advanced rock-climbing trails, it's still astounding that it's possible for a Wrangler to be ready for any type of off-road environment stock. Of course, mods are still plentiful for the Wrangler.
For 2016, the Wrangler is sporting a 3.6-liter V6 engine that's good for 285 horsepower and 260 lb-ft of torque. With standard four-wheel drive on all trims with both high- and low-range gearing, it can do a 0-60 mph sprint in 6.9 seconds, which is quite fast compared to its predecessors, and get up to 17 mpg city and 21 mpg highway. The above-average acceleration and improved fuel-efficiency also means that you no longer have to sacrifice fuel for fun by choosing a Jeep. Now, Jeep models get fuel-efficiency that's just as good as some of the full-size trucks on the road — and promises more entertainment.
2016 Cherokee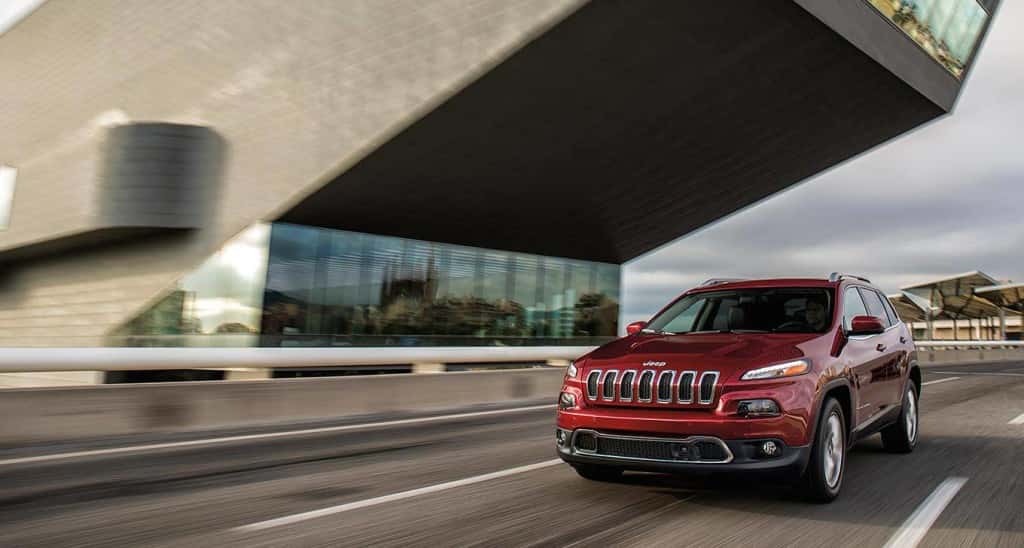 Released a couple years ago, Jeep decided to put out a new model while simultaneously resurrecting the famous nameplate. Enter the Cherokee, which is still sporting that same aerodynamic and sporty design that it has been in 2014. It's remained relatively unchanged over the years, but the addition of the Trailhawk trim ensures performance that's almost on par with the Wrangler when it comes to off-road travel — almost.
More importantly, it's now a fuel-efficient option for traveling on the streets and highways. The 2.4-liter four-cylinder engine that's rated at 184 horsepower and 171 lb-ft of torque provides a refined and quiet ride, and gets up to 22 mpg city and 31 mpg highway. The second engine is optional on every trim except the Sport, and is a 3.2-liter V6 that kicks out 271 horsepower and 239 lb-ft of torque. This engine is preferable if you want your Cherokee to do both on-road and off-road travel since the increase in torque will help with going through the woods. But, it gets slightly less MPG.
2016 Grand Cherokee


This Jeep used to be the staple of the new-car market. Back in the day, everyone wanted a new Grand Cherokee. Not much has changed for 2016 either, seeing as it's still just as versatile as before. It can do a little of everything: haul the family around, off-road, be an upscale and luxurious interior riddled with technology, and even street race thanks to the outlandish SRT model.
The engine featured on the 2016 Grand Cherokee is a 3.6-liter Pentastar V6 engine, which provides best-in-class V6 highway driving range, with a total range of over 600 miles on one tank of gas. This engine is standard on every Grand Cherokee, and puts out 295 horsepower. Optional for some trims is a 5.7-liter V8 engine — 380 horsepower and 390 lb-ft of torque — and a 6.4-liter V8 that produces 475 horsepower and 470 lb-ft of torque. That 6.4-liter engine is found on the SRT model, and is paired to a specialized all-wheel-drive system tuned for high-performance driving as opposed to off-road use.
2016 Renegade

Not including the resurrection of the Cherokee name, the Renegade is the fresh-faced younger brother to all the other Jeep models mentioned here.
While it has a best-in-class off-road capability and agile on-road handling, that's not the biggest appeal of this small SUV. Instead, the Renegade turns heads thanks to its quirky looks, and plentiful amount of easy-to-use technology features.
As far as the looks go, you only need one word to describe this vehicle: fun. With its cartoonish box shape thanks to rounded edges, interesting two-tone interior color schemes (like orange and brown), vibrant exterior paint, and unique x-shaped taillights, this is perhaps the most eye-catching Jeep out of the entire 2016 lineup.
But, there is a lot more than just fun colors to be found on this Jeep. It's also packed with plenty of entertaining technology features, such as a customizable 7-inch full-color driver information display, available My Sky open-air and dual panel roof, Uconnect 6.5 NAV with Sirius XM Satellite Radio, and even a BeatsAudio Nine-Speaker Audio system, with an eight-channel 506-watt digital amplifier and a 6.5-inch subwoofer.
Quite obviously, this combination of fun looks and entertaining technology is meant to appeal to the tech-savvy car buyer. The ridiculously low price also helps with this endeavor.
It's clear that the 2016 models have some good things in store, and hopefully the 2017 Jeeps will bring even more to the table. But, why wait around for a 2017 model when any of the great 2016 models are already readily available?