Buying a Used Car Can be a Smart Investment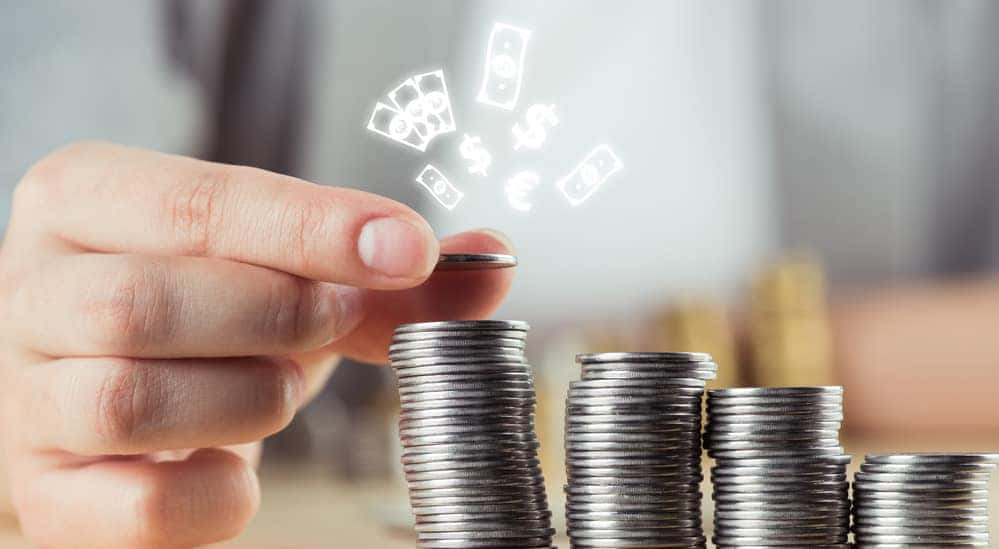 Whether you're shopping for the sake of necessity or desire, you're making a purchase based on a personal objective. In following through on that objective, you're most likely looking for what best meets your own individual criteria. In other words, you're looking for the item that's going to give you the best return on your investment as it relates to satisfying your priorities. One of the best examples of this process is purchasing a vehicle.
When it comes to purchasing a car, you may automatically think your best choice is a new model. However, that is not always the case. Depending on what your priorities are, purchasing a used car may be your best option, and automobile industry trends present data to strongly support the fact that consumers are purchasing used vehicles at a higher rate than in previous years.
According to the 2017 Manheim Used Car Report, three out of every four car transactions is a used-car purchase. Additionally, the National Automobile Dealers Association states that for the past seven years, used car sales have seen a steady upward trend. If that's any indication, more and more consumers are going to buy used.
So, why is consumer purchasing power tilting the scales in favor of the used car market, including here in Colorado Springs? Here are some of the most common reasons why buying used can be a good investment.
Budget
If you're on a limited budget, buying a used car can afford you the ability to purchase dependable transportation that doesn't blow your budget. According to Autoblog, as of January 2018, the average price for a new car is $36,270. In comparison, according to Edmunds.com, though the average price of a used vehicle has been on an upward trajectory, it remains well below that of a new vehicle at $19,402. Though this lower price may still pose a financial obstacle for some consumers, it's much more reasonable for most than previous totals.
Added Features Without the Added Costs
Let's be honest. We live in the age of state-of-the-art technology that is designed to keep us safe and entertained. Not to be left out, the auto industry has diligently focused on including the most innovative features in their vehicles, but those features can come with a cost. However, there's good news: You can still get what you want without the pressure of added costs.
Visualize this scenario. There's a consumer who purchased your ideal car new, with all the bonus features you wanted and needed. At the time of the purchase, that consumer had those added costs included in the total price. This allows you to come along in about two or three years, possibly five, and purchase your dream car without worrying about how much you will have to pay in addition to the vehicle's base price.
Depreciation
We've all heard the adage that a new vehicle starts losing value as soon as you drive off the dealer's lot. Well, it's not just a saying. It's true, and it's called depreciation. When you purchase a new car, its value drops roughly 30 percent after just one year, and it will continue to drop. However, by purchasing a car that's just a few years old, the post-purchase valuation drop is not as impactful.
Lower Insurance and Registration Fees
Insurance and registration fees are two costs that can play an important role in determining what car you can afford. The age of a vehicle is one of the main factors that determine how much you'll have to pay. Obviously, a used car is going to be valued less, thus lowering your out-of-pocket costs to cover insurance and registration expenses.
It's important to check with your state officials to determine how much your costs will drop, as these ranges can vary. For example, Colorado residents see their registration fees significantly drop over the first several years after a car is manufactured. So, buying used can prove to be a cost-effective measure.
Quality-Assurance Options
There have been a lot of reasons why buyers have had reservations in the past when it comes to purchasing a used car. Two of those reasons are potential maintenance and repair costs.
Theoretically, the law of probability would side with buying new because, well, the car is new. How could there be any issues? However, even a new car has the potential to present concerns, as we've seen with various factory recalls in recent years. So, whether you buy new or used, there's no guarantee of any vehicle being problem-free.
But automakers and dealerships have realized consumers needed some sort of added assurance to purchase used vehicles, and several key options now provide more peace of mind.
First, there's the certified pre-owned market. Certified pre-owned programs, or CPOs, emerged in the 1990s. CPOs give consumers confidence that a factory-trained mechanic has provided a multipoint inspection and determined the car has met its manufacturer's standards. CPOs are designed to remove consumers' concerns regarding the quality of used vehicles they may be considering.
Secondly, and relevant to the CPOs, there is the availability of factory-warranty transfers and extended- warranty options when purchasing used vehicles. In most cases, when purchasing a certified pre-owned car, consumers have access to the original manufacturer's warranty because the purchase is within the designated coverage period. It's a simple process of transferring the warranty from one owner to the next. Additionally, consumers can purchase an extended warranty that usually provides coverage for a specific time frame or up to a certain mileage. Speak with the dealership, financial institution, or car manufacturer you're considering to get more information about available warranties.
Finally, modern cars are designed to be driven longer because auto manufacturers have invested in technology that increases a car's longevity. On average, most cars are designed to be driven for at least 100,000 miles. This new technology provides consumers with confidence that buying a used car can also equate to buying a quality car.
Purchasing a home and a car has been a priority for most people for quite some time, and those purchases will probably continue to be prioritized among consumers for years to come. But when it comes to purchasing a car, the dynamics have changed. The market favors purchasing used cars more than ever before. So, when you're looking for that next car, check out the Colorado Springs used car market. Don't overlook the potential a used car has as a great investment in dependable transportation.