6 Can't-Miss Events Here in Colorado Springs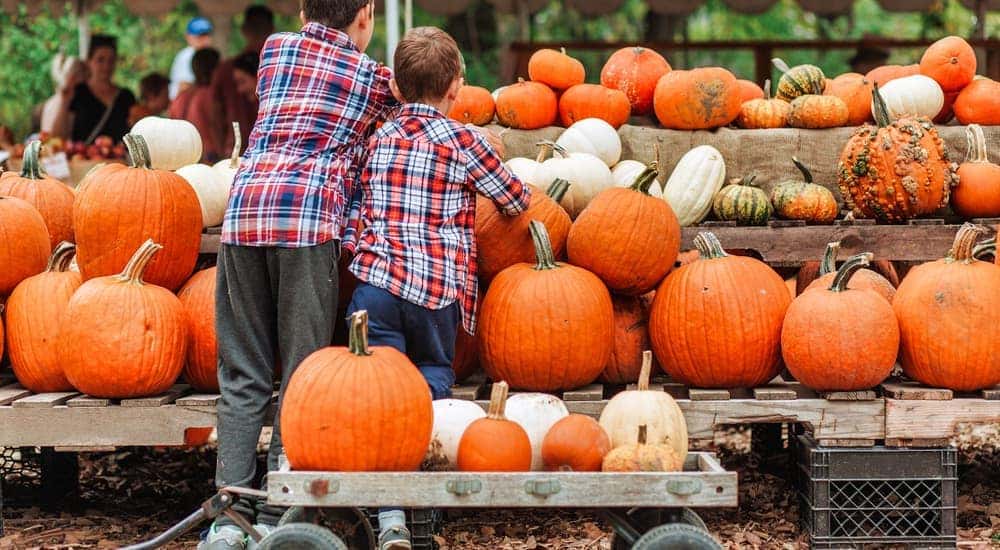 When a lot of people think about Colorado and this area, they immediately think about snow and skiing and little else – but living in Colorado Springs offers so much more than winter sports. One of the reasons we love being a dealership with Jeeps for sale in Colorado Springs is the way in which we can connect with and be a part of the community here in the area. All of us at The Faricy Boys love this region, and we are here because there is really nowhere else like it.
As the summer draws to a close and days get shorter and cooler, there are still plenty of ways to get out and have fun around Colorado Springs. From Labor Day weekend through Halloween, big events for adults and families are on the horizon and calling out to us as a fantastic way to spend a day off and have some fun. We hope to see a lot of you, our customers, friends, and neighbors, out there as well, enjoying everything that Colorado Springs has to offer.
Here are some of the upcoming events that we definitely won't miss!
Pikes Peak Region's 21st Annual Greek Festival: August 23rd – 25th
Depending on when you read this, you might have already missed this one, but if not then make sure you put it on your calendar. The first event coming up to help us bring summer to an end the right way is the Pikes Peak Region's 21st Annual Greek Festival, presented by Archangel Michael Greek Orthodox Church. Whether you come from a big, fat Greek family or you simply love the food, this will be a fantastic celebration of all things Greek – with numerous vendors offering unique and remarkable items for sale.
The Pikes Peak Region's 21st Annual Greek Festival is free to attend and runs for three days, from Friday, August 23rd through Sunday, August 25th. The events kick off at 5 pm on Friday and go through 10 pm that evening, then start up again at 11 am Saturday and run until 10 pm that night, and finally at 11 am on Sunday until 4 pm. This is an all-ages event with plenty of things to see and do for the entire family. Hellenic Dancers are scheduled at multiple times on Saturday and Sunday, so check the schedule to make sure you see one of their amazing performances.
Colorado Springs Labor Day Lift Off: August 31st – September 2nd
Although autumn doesn't actually start until September 23rd, for many people, Labor Day marks the unofficial end of summer. Kids are back in school, the days are getting cooler, and everyone feels the season drawing to a close. We can think of no better way to celebrate the end of summer than the Colorado Springs Labor Day Lift Off – a celebration of hot air balloons held over three amazing days. Whether you are interested in getting up early to watch them launch, or arrive in the evening to see them glow, there is plenty of fun to be had.
The Lift Off kicks off on Saturday, August 31st with the park and concessions opening at 5:30 am. Balloon lift off is scheduled for 7 am, so wake up early, see the balloons launch into the sky, and stick around for great food and drinks. There will also be skydiving displays and other events held at the park. If you're not much of an early bird, then the evening session starts at 3:30 pm and the Balloon Glow event happens at 7 pm along with live music. Times are the same for Sunday, though only a morning session will be held on Monday, September 2nd.
The Colorado Springs Labor Day Lift Off is free of charge, though there is a fee for parking, and will be held at Memorial Park near Pikes Peak Ave. and N Union Blvd.
Fall Festival at Acacia Park: September 15th
Another great way to say goodbye to summer and hello to autumn is at the Fall Festival at Acacia Park. This is the second year for the Fall Festival and offers a great chance for friends and family to get together for a fun day out. There will be live music, crafts, games, and vendors available with food and drinks to enjoy. This is an all-ages event, and there are lots of different activities planned specifically for kids.
The Fall Festival at Acacia Park is being held, as you might imagine, at Acacia Park in downtown Colorado Springs. This is a one-day-only event, happening on Sunday, September 15th from 10 am to 6 pm. It is free of charge, though vendors and some activities may have a fee, and it will be a fun time for all.
Harvest Festival: October 5th
Once autumn officially starts, however, there's still no shortage of great activities to get out and enjoy with friends and family. The Harvest Festival is one of the best ways to celebrate the end of summer and the cool months on the way to winter. Styled after traditional festivals that celebrated the summer harvest, the Harvest Festival will include wagon rides, vendors, food and beverage stalls, and tours of historic homes. There will be pumpkins for sale, as well as a silent auction offering remarkable items made by local artists and craftspeople.
The Harvest Festival will be on Saturday, October 5th starting at 10 am and running until 5 pm. This event does require an admission fee: $8 for adults, $5 for seniors over 55 years old, $4 for students under 18 years old, and children under 5 are free. Military rates and group rates for parties of more than 10 people are also available.
Colorado Springs Sky Lantern Festival: October 5th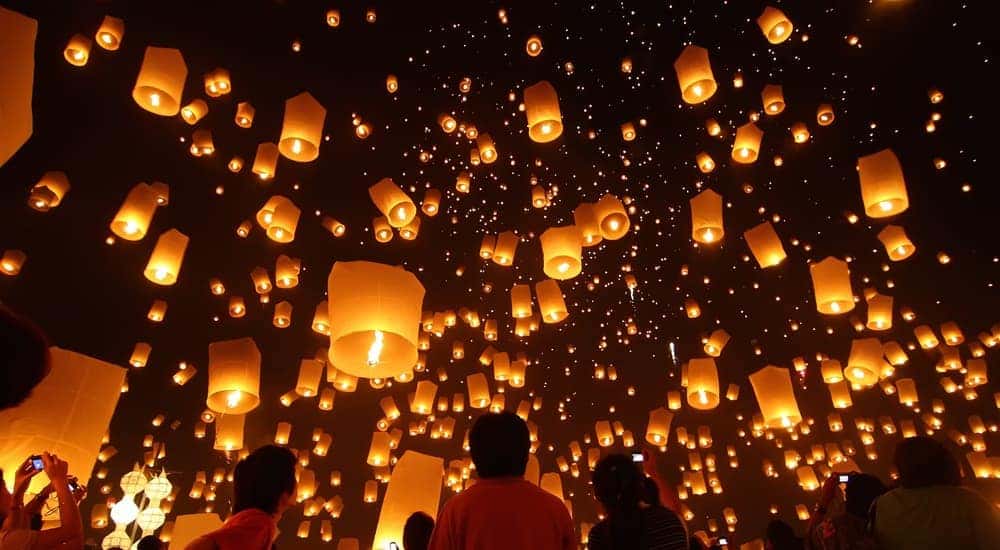 The night skies here in Colorado are an absolute work of art. What better way to experience them than at the Colorado Springs Sky Lantern Festival? This is a fantastic way to celebrate the shorter days of autumn and revel in the beauty of the night sky, casting away the darkness with a sea of illuminated lanterns floating into the starry umbra overhead.
The Colorado Springs Sky Lantern Festival will be held on Saturday, October 5th starting at 5 pm and going until 10 pm. You might notice this is the same day as the Harvest Festival and starts as the other event ends – making a combination of these two events the perfect way to spend a Saturday. Admission to the Sky Lantern Festival is $55 in advance or $75 on the day for adults, $15 for kids from 4 to 11 years old, and is free for kids under 4 years old. This includes admission, a sky lantern to light, and a surprise gift.
Haunted Brew Fest: October 19th
For all you adults out there looking for a way to have some fun without the kids, consider the Haunted Brew Fest here in Colorado Springs. This one-of-a-kind event is a great way to get ready for Halloween and have some fun while sampling an impressive selection of over 70 beverages from numerous breweries and wine distributors. This is a 21 and over ONLY event, so no kids are allowed and you must show ID to prove your age for entry.
Admission to the Haunted Brew Fest is $25 for early session tickets or $30 for second session tickets. These are early bird prices, and admission at the door will be higher. The early session is from 1 pm to 4 pm, while the second session is from 5 pm to 8 pm; both are held on Saturday, October 19th at the Norris Penrose Indoor Event Center, located on Lower Gold Camp Rd. There will be numerous attractions and characters in attendance from local haunted houses, and while costumes are not required, they are encouraged – plus prizes will be given out to the best male and female costumes at the event.