5 Tips to Get More Money For Your Car | Colorado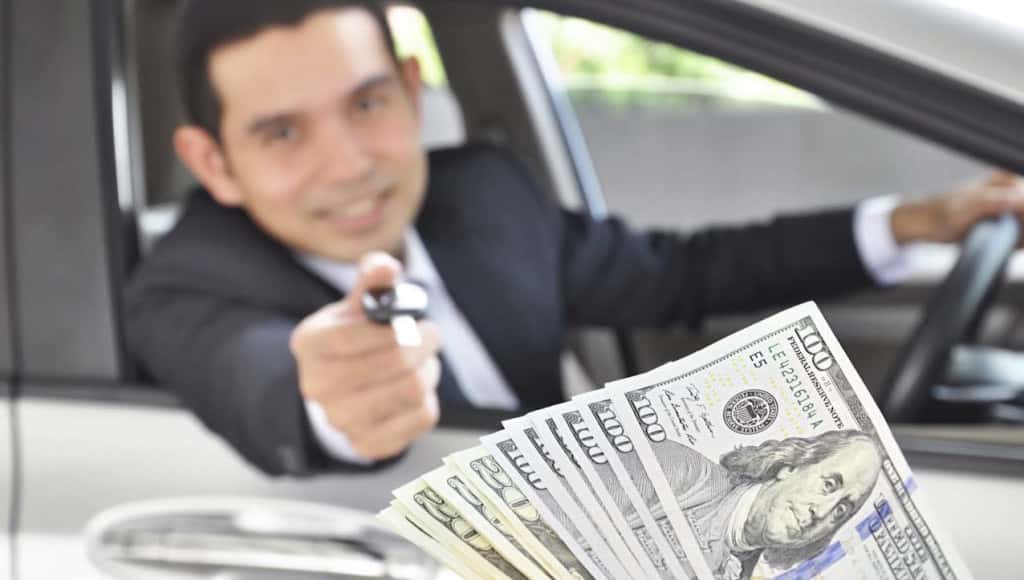 How many times have you heard phrases like: A car loses its value as soon as you drive it off the lot, or A car is not a worthwhile investment? While it is true that a car will never be worth what it was when you first bought it, there are ways to help ensure that when it comes time to sell your vehicle, you will get more money from the sale. Rather than shrug your shoulders in defeat, and treat your current car as a trash receptacle on wheels, take the time to care for your vehicle for the duration of the time you own it. Whether you are looking to sell us your car now, in five years, or when it finally stops working – now is the best time to start taking better care of your vehicle.
5 Things to Do Now, To Get More For Your Car Later
Owning a vehicle comes with a lot of responsibility. While one car owner may take this responsibility to heart, others blow off important scheduled maintenance visits and cleaning tasks that they could end up paying for down the road. The best way to ensure you get more for your car when you turn around and sell it one day, is to take these important steps now, and not later. Take a look at the five things you should be doing as a car owner to keep your vehicle running longer in order to get more money for it when it comes time to sell.
Keep it Clean: I chose to include this as the number one list item, because it is easily the most neglected car maintenance task. Your vehicle is put through a lot of wear and tear on a daily basis, especially if you have small children or pets. Aside from the engine and parts that are regularly utilized to get you from Point A to Point B, your vehicle's interior cabin needs to be maintained in order for it to last longer. Picking up trash that accumulates throughout the day, dusting off the dash board, wiping down mirrors and windows from grungy hand prints, and cleaning up spills, will all help with keeping your vehicle in tip top shape throughout the years. As these seemingly harmless messes accumulate, they can add up to a major headache. The best way to avoid more trouble in the future is to stay on top of these minor infractions by spending a few minutes each day cleaning them up. The last thing you want is a family of mice to nest in your well stocked car this winter, which we can tell you first hand will definitely hurt its future resale value.
Get the Oil Changed: Oil changes are as important to your vehicle's proper function as keeping gas in the tank. When your trusted auto technician tells you it's time for an oil change, don't put it off. For best results and to ensure the best performance out of your vehicle for years to come, follow the recommendations outlined in your car's owner's manual. If you aren't sure whether or not an oil change is necessary, perform a simple dipstick test under the hood. Unless you take your car to a quick lube shop, the technician who performs the oil change on your vehicle will inspect other major systems to make sure they are running properly. Because of this, potential issues can be caught early enough to avoid major repair bills. Staying on top of this critical maintenance procedure will keep your car running properly, and will help you avoid other problems in the future.
Rotate Those Tires: At every other oil change appointment, ask your technician to rotate the tires on your car. Some shops will charge to complete these tasks, but others will not. Always ask to be sure, but don't put it off because you don't want to shell out a few bucks. Tire rotations will keep the tread on your tires even, and will help keep your vehicle's MPG rating up.
Keep Your Gas Tank Full: Plenty of drivers on the road are guilty of letting their tanks run all the way down to E before filling them back up. Any time you allow your gas tank to go under the quarter tank mark, you are risking the health of your vehicle. Your car needs fuel to run properly, and consistently letting it dip below a quarter of a tank puts needless stress on your car's important engine parts and systems. Avoid this entirely, and keep that tank at least half full at all times.
Keep Records: When you finally decide it's time to sell your car, having a detailed log of completed maintenance will come in handy. Buyers will want to see that you have properly maintained the vehicle you are selling them, and this is one way to instill confidence in their purchase decision. Keeping records of any issues, how they were resolved, and when routine maintenance was performed, also shows that you are a car owner who cares. Buyers will be more interested in purchasing a vehicle from a person who was diligent about car care because it gives them confidence in the vehicle's overall health and history.
If you follow these five simple steps of car care, then you will be better positioned to get more money than you would otherwise. Just as you would not want to buy a used vehicle that was obviously neglected by a previous owner, neither will your car's future buyer. The five tips outlined above are not something that can be done in haste the night before you put your car on the market. Rather, they must be started early and completed often in order to make a difference.
If you are ready to sell your car, or need help understanding how to better care for your current vehicle, come down and talk to The Faricy Boys in Colorado Springs, Colorado. The expert team will help you with any concerns you may have, and will even buy your car for cash on the spot. Be sure to stop by and see The Faricy Boys soon, and discover the best kept automotive secret in the Centennial State.