Before and During the Purchase; A Used Car-Buying Guide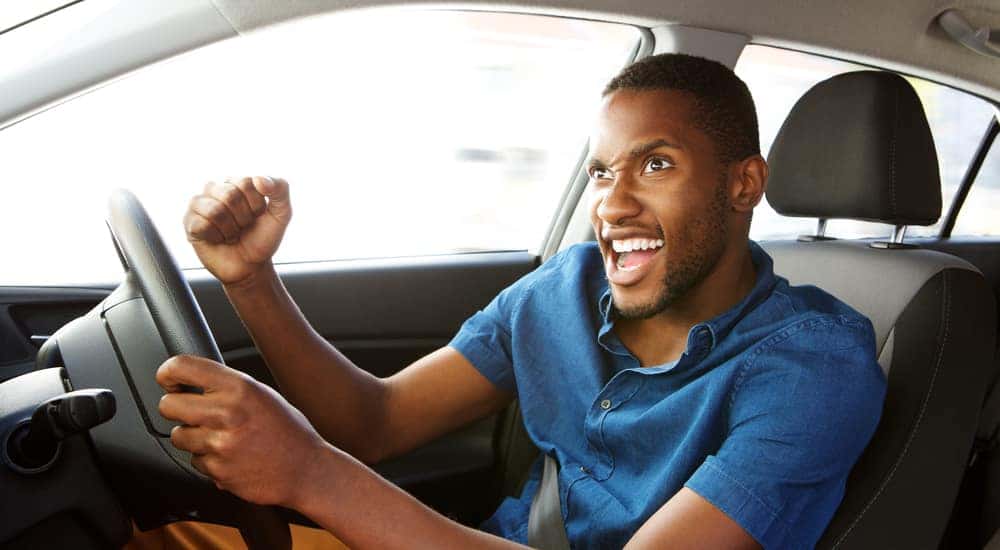 Whether shopping privately online or at a dealership for used cars near Denver, this used car buying-guide will prove helpful in both scenarios. In some cases (like checking your credit) it will only be dealership-specific. If that's the case, I'll make sure to note it. Otherwise, just assume that the tips found in this guide apply to both buying used cars near Denver privately and at the dealership. I've split the entire car-buying process into two parts: before (pre-purchase) and during the purchase. During the purchase also includes inspecting the vehicle, test driving it, negotiating the deal, etc. Why? Because if you've already done everything in the pre-purchase phase, it's safe to assume that you're going to be walking away with a car when you arrive at the private seller's house or the dealership.
Don't mistake any of these steps as optional. You should go through all the motions to ensure a truly successful car-buying experience.
Pre-Purchase
There's a lot to do before you even think about purchasing a car, starting with checking your credit.
Check Your Credit
While it doesn't apply to buying a car privately, and the dealership will run their own type of credit check and get a score (based on factors that are more in-line with automotive buying), it's still good to check your credit, so you know a ballpark score. That way, you can be certain you aren't dealing with a shady salesman.
Checking your credit score is easy, and all you need to do is go to a website like Credit Karma and sign up.
Figure Out What You Can Afford
Next, it's time to figure out how much car you can afford. It's important to be smart about your purchase and not overextend your budget.
Figure out what you can afford before looking at cars. Why? That way, you aren't tempted to buy something you can't afford.
When you do find something you can afford, it's important to shop smart. If you're looking at buying used cars in Denver, or the surrounding areas, for $12,000 with heated leather seats and other luxury upgrades, but there's a perfectly good (if not better) used car without those luxury upgrades for $4,000 less, you should buy the cheaper car and use the remaining four grand towards a larger down payment or pocket it for repairs.
Check the Vehicle History Report
When you find the car you want, check for the VIN number (most dealers have this on their online inventory under the model) then get your hands on a vehicle history report. Or, use a CarFax. Whichever is easier.
Why? Because it's important to know about the history of the car. That way, you're able to know how many owners it's had if it's been in any accidents, needed major repairs, and all sorts of other important information.
Call Ahead
You're going to want to call ahead, either to make sure the car is still in stock at the dealership or to ask the private seller why they're selling it. Even getting some information over the phone could make or break your decision about buying a car privately or not.
You're now ready to head over and take a look at the car; wherever that may be.
During the Purchase
Buying used cars near Denver doesn't have to be stressful, nor does it have to be a long and drawn out process. If you get the information you need ahead of time (in the "before" phase), then you can expedite the process greatly.
Verify All the Important Information is There
When visiting the dealership or private seller's house, make sure all the important information on the car is available. For example, if it was listed as having a warranty online, verify the warranty is still in effect. If the vehicle had a vehicle history report listed as available online, make sure it's presented to you. From a private seller, you might look for any repair slips they've kept. That way, you can see what's been done to the vehicle.
Thoroughly Inspect the Car (Or Get the Car Inspected)
After all the important information has been identified, its time to thoroughly inspect the car. Walk around the entirety of the vehicle, and look for any wet spots underneath. This could indicate a leak of either the oil, transmission fluid, radiator, or another type of important fluid. Also, that's why you should inspect it on a dry day. Then, check under the hood for any visible issues, check the interior, make sure there are no rust spots, and also check the trunk for flood damage (if that's a potential threat).
If you aren't mechanically inclined, the better option is to get it inspected by a professional mechanic. That way, you can be 100% sure that you're getting a car that's solid. The dealer or private seller doesn't want you to get it independently inspected? Then don't buy it.
Go For a Test Drive
On the way to the independent inspection (or after you inspect it), it's time to take it for a test drive. Don't take it for a three-minute test drive around the block; it's important to take it on the highway, back roads and put it through various conditions. That way, you can see or hear any issues it might have when going above 50 mph, or on bumpy backroads.
More importantly, it's so you can make sure that during that longer test drive, there are no issues with the car when the engine and other components start to heat up.
Seal the Deal
If everything checks out, then it's time to seal the deal. If you feel comfortable with the price of the car, then go with that. If you found an issue during the inspection or test drive, then knock the price down a little bit. It's all up to you, but just know that dealerships expect you to haggle, and actually put a buffer in with the price of the vehicle. So, don't let that information go to waste.
Do the Paperwork
After the deal has been sealed, it's time to do the paperwork. Make sure everything is in order, especially if you're buying from a private seller. Make sure they have a title signed over to you, and a bill of sale ready and waiting. At the dealership, make sure any warranty information is there that you might need, along with the title.
When it comes to purchasing used cars in Denver, or the surrounding areas, be sure to go through the paperwork with a fine-tooth comb. That way, you know that everything has been handled fairly and legally on both ends.
Enjoy Your New Used Car!
Now, it's time to enjoy your new, used car! Don't forget to check the fluids and change the filters after you've purchased it, and maybe even add some new tires if an upgrade is in order.