10 Things About the Jeep Patriot You Didn't Know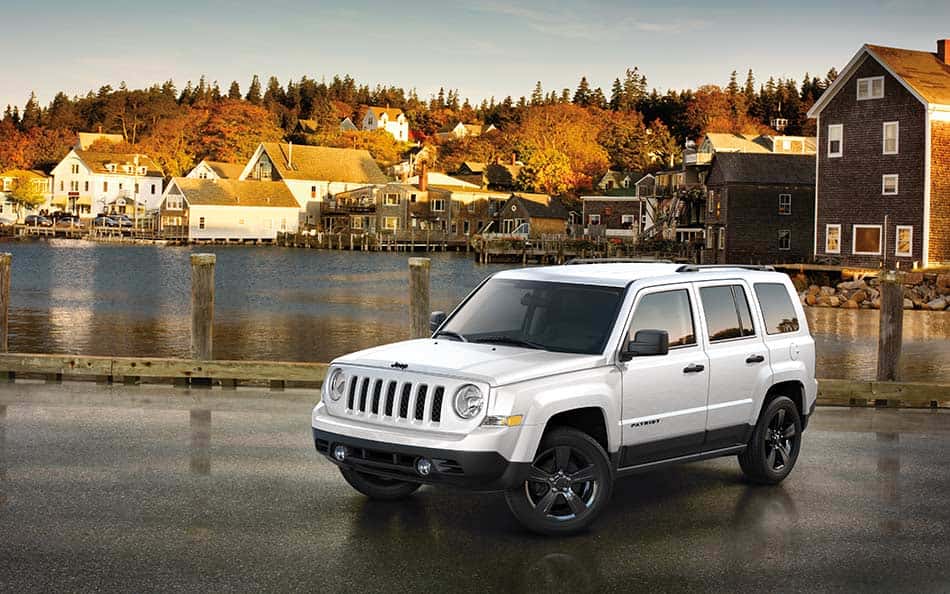 The Jeep Patriot may not be the newest addition to the iconic brand's lineup, but it certainly is one of the most interesting. Debuting alongside of the Compass, the five-door compact crossover offered a standard four-wheel drive system, and was not offered with anything else. With so few compact crossover SUVs on the market that offered this level of capability, the Patriot stood out from every other vehicle in its class from the moment it was introduced. The Patriot is the perfect companion for anyone looking for a high quality capable crossover, and has plenty of features that are beneficial to all types of drivers. If you are on the market for a crossover SUV, consider purchasing a used Jeep Patriot.
The Jeep Patriot: 10 Things Worth Knowing
Some car shoppers simply find a model they enjoy driving, and dive in feet first. Other used car buyers would rather get to know more about a specific make and model prior to making the leap into ownership. Either way, here are ten things that you may not have heard about the Jeep Patriot model. Read through this fascinating list, and cozy up to the idea of buying a quality pre-owned version of this off-road ready crossover SUV from The Faricy Boys.
It's the Second Cheapest Model in Jeep's Lineup: The Patriot has always been one of Jeep's most affordable models, and actually was the least expensive in the brand's lineup until the Renegade was introduced in 2014. The 2017 Patriot starts just under $18,000, which makes used versions of this crossover even more affordably priced.
It's Manufactured in Illinois: The Jeep Patriot model has been manufactured in Chrysler's Belvidere, Illinois assembly plant from the time it was first conceived. Built alongside the Compass model, these two crossovers prove that more than just corn and corrupt politicians come from the Land of Lincoln.
It Has a Low Cost of Ownership: KBB.com has bestowed its 5-Year Cost to Own Award on the Jeep Patriot numerous times throughout the life of this compact crossover. The Patriot was ranked highest for low cost of ownership projections conducted by Kelley Blue Book over the course of five years. The same industry experts ranked the 2014 Patriot as the number one most affordable SUV on the market. Another hint at just how affordable and dependable this model is in pre-owned condition.
It's Affordable to Insure: You may not even know this is a thing, but Insure.com issues an annual list of least expensive vehicles to insure – and the Patriot makes it into the top ten list every year. With a low initial price point, a projected low ownership cost, and rock bottom insurance rates – the Patriot is a true winner when it comes to saving money.
It Was Almost Offered as a Hybrid: After enjoying tremendous success in the first few years on the market, the Patriot was added to Chrysler's extended range electric vehicle lineup in 2009. The electric-hybrid Patriot was unveiled at the 2009 North American International Auto Show, and was capable of driving 40 miles on a single charge, and up to 400 miles on a full charge and full tank of gas. Unfortunately, the extended range electric program was nixed by Fiat later that year, when the company became Chrysler's newest partner.
It is Technically Discontinued: Fiat Chrysler has been planning to nix the Patriot and Compass models for some time, but has yet to officially discontinue the two crossover models. It seems, however, that the automotive manufacturer plans to sell the remaining inventory of Patriot crossovers as 2017 models, before replacing it with its ultimate successor. FCA has remained relatively quiet regarding the model that will replace the Patriot and Compass crossovers, but it seems that both nameplates will be discontinued after this year, after ten successful model years on the market.
It's Surprisingly Efficient: While we understand that crossovers are supposed to be the more efficient versions of their larger SUV counterparts, it's still worth noting just how efficient the Patriot is. The 2016 Jeep Patriot offers an EPA fuel economy rating of 30 miles per gallon on the highway, giving it the edge and ability to travel 400 highway miles between fill ups. Impressive – right?
It's Incredibly Capable: The Patriot may be a compact crossover, but it still has Jeep's DNA coursing through its body. The Patriot offers such versatile capability, others in the same class can't keep up. Thanks to Jeep's Freedom Drive II drivetrain, the Patriot can perform very well in all types of road and weather conditions. With the ability to conquer deep snow, mud, and ford through 19-inches of standing water, the Jeep Patriot is more capable than many people give it credit for.
Tons of Options: The Jeep Patriot is offered in five different model options, giving buyers plenty of choose from to fit their individual needs and desires. From the basic necessities like a manual transmission and roll-up windows, to the fully-loaded trim level with luxurious leather and the latest in-vehicle technology – the Patriot has exactly what you need, and everything you want.
It's Versatile: Whether you are on the hunt for a reliable family SUV, or a capable crossover to take you out on weekend excursions, a used Patriot more than fits the bill. With plenty of options available on the pre-owned market, it's easy to find the exact Patriot model you want for your individual needs.
Find a Used Patriot with The Faricy Boys
The Faricy Boys have been the top trusted Jeep dealership in Colorado Springs since 1942. With such a longstanding reputation for selling high quality new and used Jeep models, The Faricy Boys is the only stop you will need to make on your journey to buying a used Patriot in 2017. Come down to our unique Jeep dealership, located in Colorado Springs, and take one of the many capable used Patriots for a drive on our exclusive test track. After you experience all that The Faricy Boys are known for, you won't want to go anywhere else. We hope to see you soon, your new-to-you Jeep Patriot is waiting for you to take it home, today.