To Lease or to Buy a Jeep?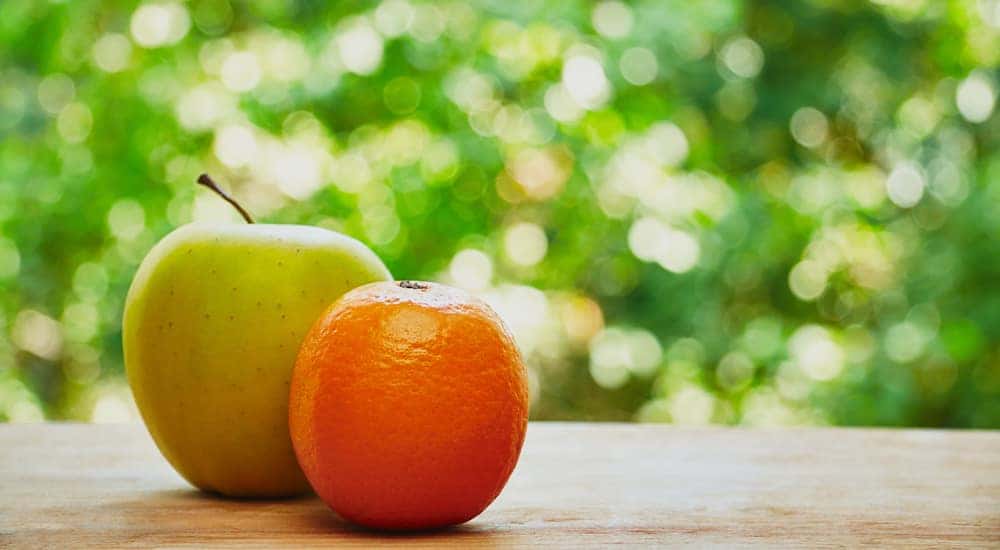 To lease or to buy a Jeep from your favorite Jeep dealership? That's probably the highest-ranking question on the minds of most car buyers. What makes the most sense for them and their family? In reality, leases and loans are just two different ways of financing a Jeep. One allows you to purchase the vehicle after your payment program is completed and the other allows you to use the vehicle for a certain amount of time.
For most people during the past 40 years, your only choice was to purchase a new vehicle. Recently, all of that changed with the introduction of leasing programs that provided a second choice to driving a new Jeep vehicle. But what's the best choice for you? Your decision to choose between the two depends on a number of factors that are specific to your driving habits, your finances, and your certain peculiarities. Each Jeep buyer needs to answer these questions honestly in order to determine which path to take.
Here are a few starting questions to ask yourself…
Leasing vs. Purchasing from Your Jeep Dealership
Do you need to have a new vehicle every two to four years?
Do you require a low monthly payment?
Do you require a vehicle that is covered under warranty?
Will you be driving your Jeep with high mileage expectations?
Would you like to be car payment-free after a few years?
Are you the type of Jeep owner that needs the ability to modify and/or permanently alter your Jeep?
But first, let's review the primary definitions for each choice. Think of it in the same terms as renting or buying a home. If you plan to buy your Jeep, you pay for the entire vehicle along with a finance charge. You typically are asked to make a down payment, pay taxes, and other fees. Then your term will be four to six years of monthly recurring payments.
With a lease, on the other hand, you are only required to pay for a portion of the vehicle cost during a set lease contract term. Some leases require little or no money down. Your only obligation is to pay a financial rate, security deposit, and in most states a sales tax. Once the term is up, you return the car and pay for any damage or incidental wear to the car.
As you begin to select a Jeep model, think about how many miles you drive per year. Do you put a lot of mileage on your car driving to work, taking your kids to school and sports activities, going on vacation, or visiting relatives? If you estimate your mileage exceeds 10,000 miles per year, you are a better candidate to purchase a new Jeep vehicle rather than lease. The reason? Leases set mileage limits and if you drive over the limit even a little bit you'll be penalized. Penalties can range from five to 20 cents a mile.
What Kind of Driver Are You?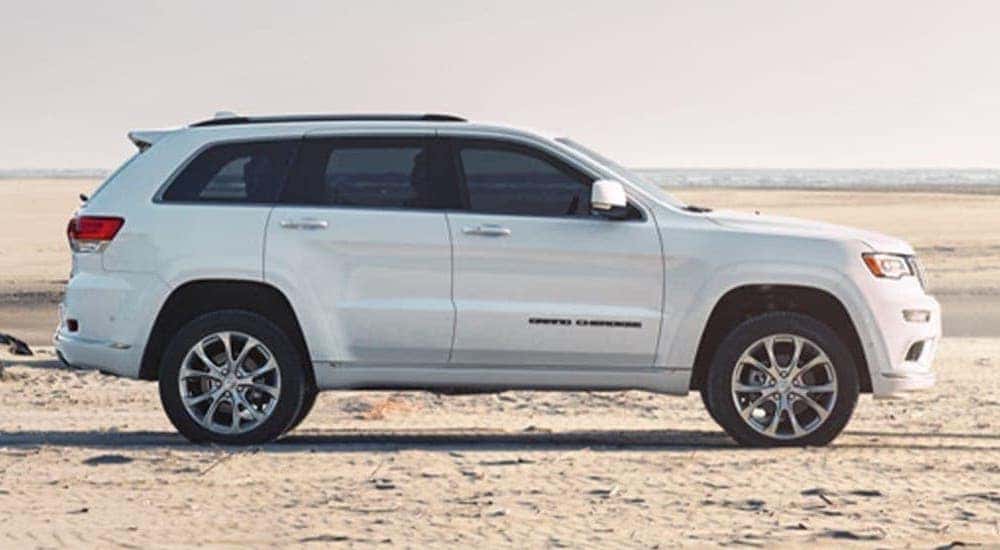 Here's another lifestyle question to ask yourself—how well do you and your family take care of your car? For those who are prone to being messy, leaving food stains or coffee drips on the fabric or dashboard, or those who like to take their Jeep off-roading, purchase rather than lease. If you want to modify and personalize your Jeep vehicle, you'll have to purchase rather than lease. What if you drive over potholes or haphazardly park your car near other autos and find small dents or nicks in your car? Again, a lease can become costly because you might be charged extra for stains, dents, and other normal wear and tear on your new Jeep.
Are you in a business position that uses your Jeep vehicle for work? Do you like to impress your co-workers or need the latest technology? If the answer is yes, leasing a new Jeep vehicle is the better decision. Business people like real estate agents or CEOs need to be driving the latest model Jeep vehicles for prestige while these vehicles might also allow a tax deduction.
What's Your Financial Reality?
Let's look at another scenario. Perhaps you are setting money aside for your children's college tuition or you're outlaying money toward a sports team and your cash flow is low. If you don't have money saved for a down deposit on a new Jeep vehicle, leasing might make more sense. Leasing a new Jeep vehicle often has a lower monthly payment compared to financing a car with the same loan terms. Or you may want to explore some of the incentives to purchasing a more budget-friendly Jeep vehicle, such as the 2017 Jeep Patriot.
Another consideration is the "lease to buy" scenario. While not the best approach, according to experts, it may be another alternative for some Jeep drivers who have fallen in love with their vehicle and want to keep it after the lease is over. Others use low mileage on their Jeep vehicles to negotiate a buy-out from the dealer.
Whatever decision you make, Jeep offers an online "build and price your vehicle" tool for those who are thinking of a purchase. The tool asks you to choose your type of Jeep model, along with your preferred powertrain, color, packages, and options. The tool helps you make the best selection in your price point.
For those swayed toward leasing, another online tool from Jeep allows you to keep abreast of new lease offers; you'll learn about cash allowance offers, leasing programs, and finance offers for a 0% APR for 60 months and when these deals expire.
For example, if you are seeking thrills on off-road tracks or just enjoy driving in a Jeep, our Jeep dealership offers a 2017 Jeep Wrangler Unlimited Sport lease special. Or you can take advantage of a 2017 Jeep Compass Latitude lease special for the low price of $179/month with $2,999 down.
Once you've decided on leasing or purchasing your new Jeep outright, make sure you schedule a visit at our Jeep dealership. The Faricy Boys has been family-owned for over 75 years and we have knowledgeable finance experts that can help you decide between a lease or purchase. What else sets us apart? We have a one-of-a-kind 4×4 off-road test track and we provide a complimentary full tank of gas on all new Jeeps. We also provide unlimited car washes for 60 days after purchase and a price protection guarantee.