The Four Best Used Vehicles for Colorado Driving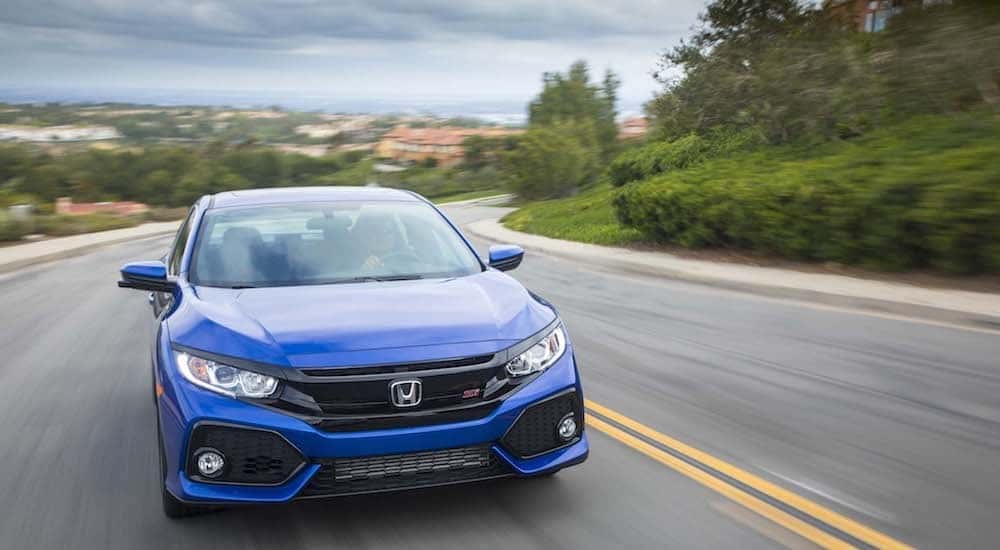 Searching for used cars in Colorado can be easier said than done. That sentiment doesn't have to do with a lack of options; after all, there are a number of reputable dealerships in the area. Rather, there are so many used options, it can be difficult zeroing in on a potential model.
Fortunately, we've got you covered. We accounted for several different driving scenarios that are specific to Colorado drivers, and we've picked out the best applicable ride for each of these factors. When you're finished reading, you'll know exactly which used cars in Colorado you'll want to pursue…
Best Used Vehicle for Camping: Chevy Suburban
Colorado has some of the most beautiful mountains and forests in the entire country, making it a natural target for camping enthusiasts. Of course, if you're planning on consistently capitalizing on these natural advantages, then you'll surely want to pursue a used vehicle that can accommodate all of your needs. Presumably, these requirements would include an excellent towing capacity and a whole lot of interior room, allowing owners to fit whatever camping equipment they see fit.
Well, in that case, the Chevy Suburban would be the ideal choice. The hulking SUV is more than capable of lugging whatever cargo you want to bring along on your journey. Thanks to the incredible 137.4-cubic-feet of interior space, owners won't have any issues fitting a combination of camping equipment and passengers. If a Suburban owner wants to bring along a boat, then they can rely on the 9,600-pound towing capacity, which should be more than enough to lug whatever equipment you desire.
Of course, the Suburban's pair of engine options (which includes a 5.3-liter or 6.0-liter V8) transforms the SUV into an off-roading behemoth. In other words, you can easily expect your used vehicle to be able to travel off the beaten path into the woods.
Best Used Vehicle for Winter: Honda Civic
Of course, Colorado is also known for its snowy winters, and you may want a vehicle that can accommodate that crummy weather. Fortunately, there are relatively inexpensive used options that will definitely fit the bill.
The Honda Civic is an excellent choice for those seeking a sedan that's capable of overcoming winter weather. For starters, the vehicle's front-wheel drive system is the perfect inclusion for those who will be looking for that extra bit of traction and control. While all-wheel drive systems are generally recommended, the Civic's offering is more than capable of driving through inches of snow or ice.
Furthermore, the vehicle is also considered one of the safest vehicles on the road, as confirmed by both the Insurance Institute for Highway Safety and the National Highway Traffic Administration Safety. The vehicle is equipped with a number of safety functions that should help drivers avoid accidents, regardless of the road conditions. For instance, the Honda Sensing system will determine if a collision is imminent, and will automatically apply the brakes to help avoid or lessen an accident. It also includes systems like collision mitigation braking and road departure mitigation, which will play a role in helping drivers avoid accidents altogether. If a driver does find themselves in a crash, they can surely rely on the air bag system and high-strength vehicle construction to help ensure their safety.
Best Used Vehicle for Summer: Chevy Camaro
On the flip side, Colorado summers are absolutely beautiful, and you'll surely want to cruise around the state as you take in the beautiful sites. Of course, there's no better way to do that than opting for a used convertible. Generally, these vehicles tend to be out of many car buyers' budgets, but by opting for a used version, you could find yourself capitalizing on a sizable discount.
Chevy Camaros generally don't break the bank, and they include all of the attributes that these buyers are presumably seeking. The power top allows you to enjoy all of the fresh air, while the V6 engine means you can easily zoom down the highway. Of course, the vehicle is also extremely stylish, and the interior amenities (including the brand's innovative MyLink infotainment system) will keep you entertained throughout your journey.
Best Used Vehicle for Hills: Ford Mustang
If you've ever gone skiing in Colorado, then you're probably aware of how hilly and mountainous the area is. Therefore, regardless of the time of year, you'll want a used car that is capable of overcoming these odd, inconsistent inclines and declines.
Predictably, vehicles that are adept at traveling through this type of terrain tend to include a powerful engine. Continuing with the predictable trend, it also shouldn't be all that surprising that there are plenty of available vehicles that are equipped with strong, hulking engines. Therefore, you'll want to focus your search on a used car that is both inexpensive and powerful.
That's why a 2014 Ford Mustang would be an ideal choice. When equipped with the 3.7-liter V6 engine and accompanying six-speed manual transmission, drivers can expect more than enough power to trek up any hill. The unit is capable of cranking out an impressive 305 horsepower and 280 pounds-feet of torque; numbers that are practically unmatched when you consider a used version will presumably come in at less than $20,000. Furthermore, this engine is incredibly efficient, as it promises an unbelievable 29-mile-per-gallon highway fuel efficiency. Therefore, you won't even have to invest a whole lot of gas money in order to appreciate everything that this particular model can offer.
Whether you're looking for a vehicle that can overcome the Colorado seasons and hills or accommodate your camping requirements, you'll surely be able to find it sitting on a used lot. These clever options are also incredibly affordable, meaning you won't have to break the bank to afford one of these rides. If you've been looking for an ideal vehicle for the unique Colorado terrain, you'll surely be happy with any of the candidates mentioned above.