The Faricy Boys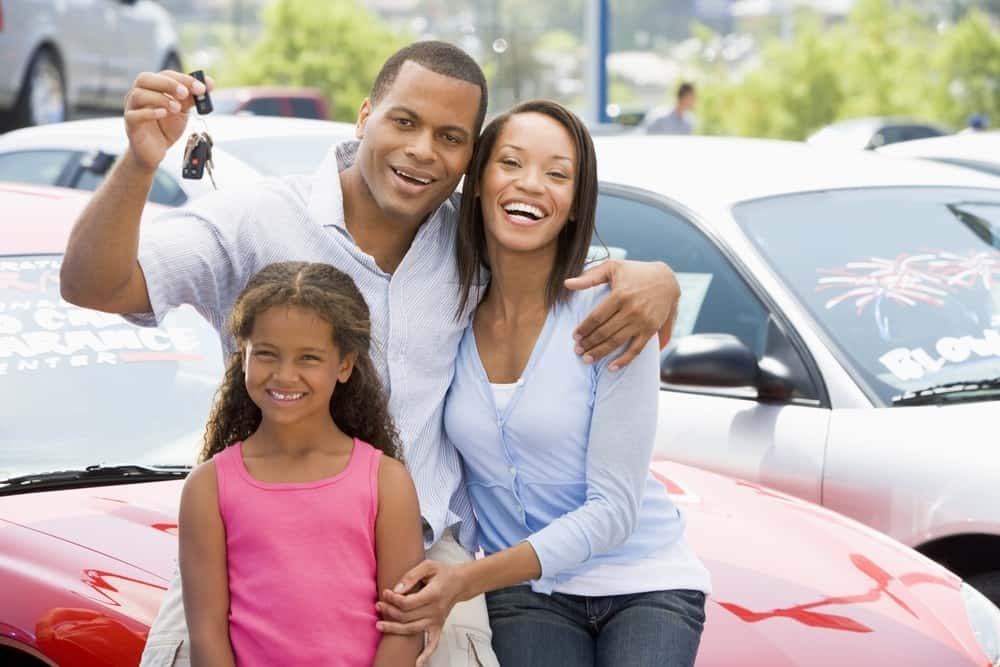 The Faricy Boys believe that any search for used cars in Colorado should begin and end at faricy.com. Why? Because it is our goal to create a unique buying experience that begins right here, and ends with another satisfied customer enjoying the perfect vehicle for the unique demands of their lifestyle.
After all, driving should always be an enjoyable experience; why should the car-buying experience be any different? We want you to enjoy the unique kind of happiness that comes with finding the perfect "new-to-you" vehicle.
Our selection of New, Used and Certified Pre-Owned Chrysler and Jeep are just the first step in making that happen. The true value comes in our desire to provide our customers with easy access to the tools needed for them to buy with confidence. This is especially relevant for customers interested in our used inventory.
Used Cars In Colorado
What are you looking for in a used car?
As with most Colorado drivers, your decision should take into consideration our wide-range of terrain and weather conditions (it might even be the motivation for conditions our Jeep offerings in the first place).
It should also factor in the unique demands of your lifestyle and what features your vehicle will need in order to accommodate them. With that in mind, we have an extensive inventory of used and Certified Pre-Owned vehicles to fit an array of Colorado lifestyles. From the safety and reliability of a family-friendly "daily driver" to the overland performance of sports-utility vehicle, The Faricy Boys have you covered.
Certified Pre-Owned Vehicles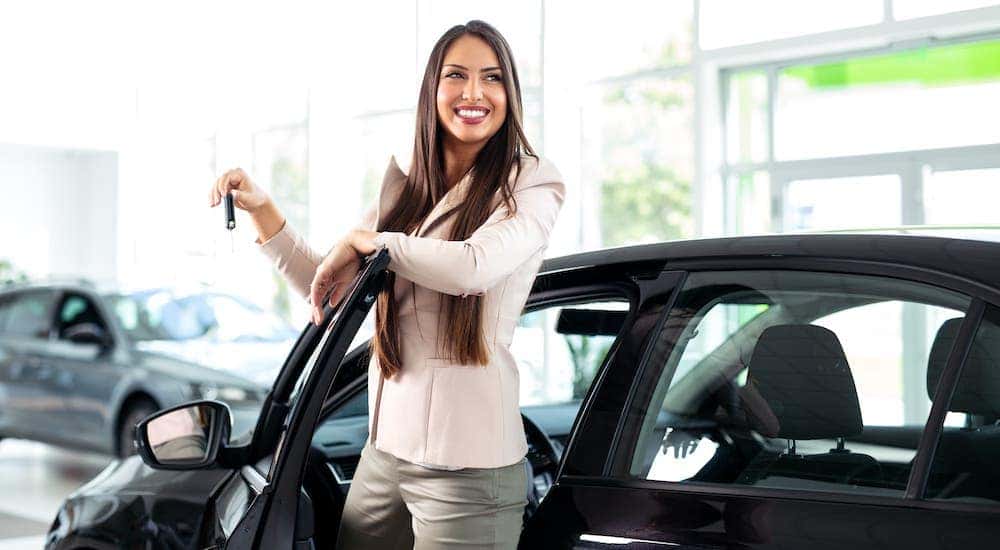 Our inventory includes a number of vehicles that qualify for Certified Pre-Owned status. Produced within the last 5 model years, these Fiat-Chrysler / Jeep vehicles carry a maximum of 75,000 miles. Consider the assurance of our rigorous 125-point inspection backed by Fiat-Chrysler and Jeep. Imagine the comfort of knowing that any issues have resulted in the vehicle's reconditioning using authentic Mopar parts. For each and every Cetified Pre-Owned Vehicle (CPOV) Faricy is proud to offer documentation of both a clean title and vehicle history instilling you with the confidence that you deserve.
Is it worth it for you? It's hard to argue the value of a Limited Powertrain Warranty (7-years or 100,000 miles) and our Maximum Care Coverage (3-months or 3,000 miles). Each CPOV comes with 24/7 Roadside Assistance, a Car Rental allowance and an optional 3-month Trial of SiriusXM satellite radio.
If that's not enough, ask us about that Lifetime Certified Warranty Upgrades that your certified vehicle is eligible for. That's right…a lifetime of assurance, for as long as you own your Faricy vehicle.
Surf Colorado
Okay, there's no surf in Colorado (unless, of course, you're talking about review of our online inventory). At faricy.com we offer our customers the flexibility of viewing our inventory from the comfort of their laptop, smartphone of tablet. We respect the value of your time, and believe that an enjoyable car-buying experience should be designed around your convenience.
You'll soon find that we present unique and informative profiles for each of our vehicles. This begins with an extensive photo gallery detailing the interior, exterior as well as what's under the hood of every Faricy vehicle.
In addition we provide a thorough breakdown of both manufacturer specifications and unique vehicle features. From built-in entertainment to safety features, we want you to understand every facet of any vehicle that you are considering. As a result, availability of a CarFax vehicle report is a necessity, and we are proud to offer them so that you are aware of each vehicle's distinctive history.
Within each vehicle profile you'll also find our Shopping Tools. Are you looking to trade-in your current vehicle? If so, use our link to Kelley Blue Book to help you determine its value. Need to figure out the potential payments to see if a vehicle will fit your budget? No problem, check out our Payment Calculator. You can even schedule a Test Drive to make up your mind.
But that's not all. With respect for your time, we are proud to offer the option of applying online for financing. The Faricy Boys are committed to helping you get your vehicle regardless of your Credit History, good or bad. Even if you have no established credit, or are recovering from a past bankruptcy, our Finance Team is here for you.
These are just some of the reasons why we are confident that faricy.com should be the first and last stop in your search for used cars in Colorado. If you're still not convinced understand that our approach to car-buying is one that we extend to car-ownership.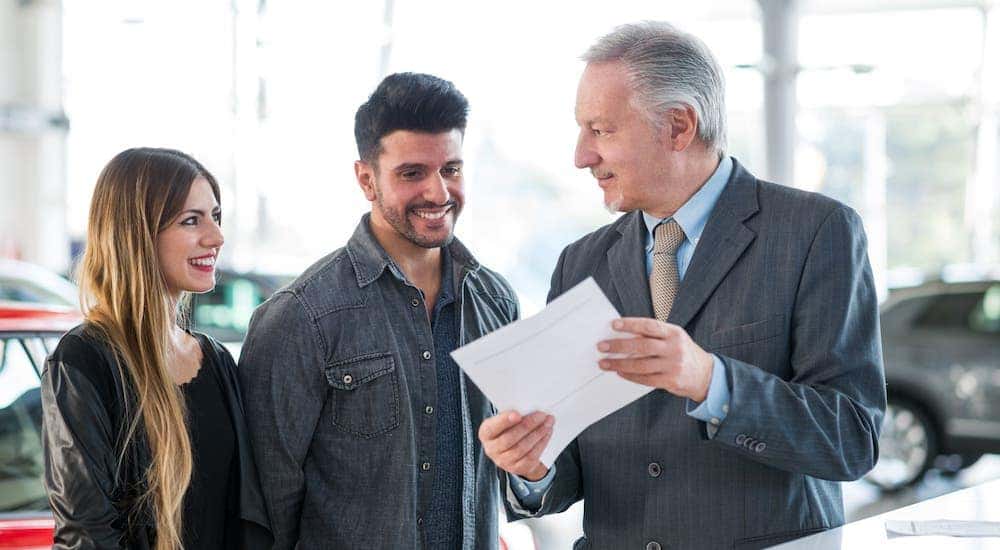 Here For You
Our relationships with our customers continue long after they drive their car off the lot. Our Chrysler and Jeep service center in Colorado Springs offers dedicated service, ensuring a long and healthy life for all Faricy vehicles.
Once again, we want to be respectful of your time. Whether routine maintenance or repair, we invite our customers to schedule any service online, and at their convenience. Our team of expertly-trained team of professional technicians is dedicated to providing quick diagnosis of any issue, delivering prompt service and return of the vehicle within a timely fashion.
Our Parts Department is also glad to help our "do-it-yourself" customers with any parts you may need. Whether in-stock, or requiring a special order, we are here for you.
The Faricy Difference
As a family-owned business for over 75 years, our values are the core of our unique approach. We believe that our customers deserve a buying experience that is both transparent and supportive. You deserve to buy with confidence, and we aim to inform and empower you to do so. Let The Faricy Boys remind you why an enjoyable experience in driving can begin with an enjoyable experience in car-buying.