Find New Jeeps With The Help Of The Faricy Boys
Welcome to The Faricy Boys! Your number one destination for new Jeeps in the beautiful state of Colorado. Family-owned and operated for over seventy years, The Faricy Boys knows what Jeep buyers want, and we deliver it. Our straightforward, no nonsense approach to new car buying is what has helped The Faricy Boys stand out and become a popular destination for buyers all over the country. From Minnesota, to Michigan, to Chicago, and even California – Jeep enthusiasts are buying plane tickets to come get the best deals on new Jeep vehicles from The Faricy Boys, your best-choice Jeep dealer in Colorado Springs.
Putting Customers First Since 1942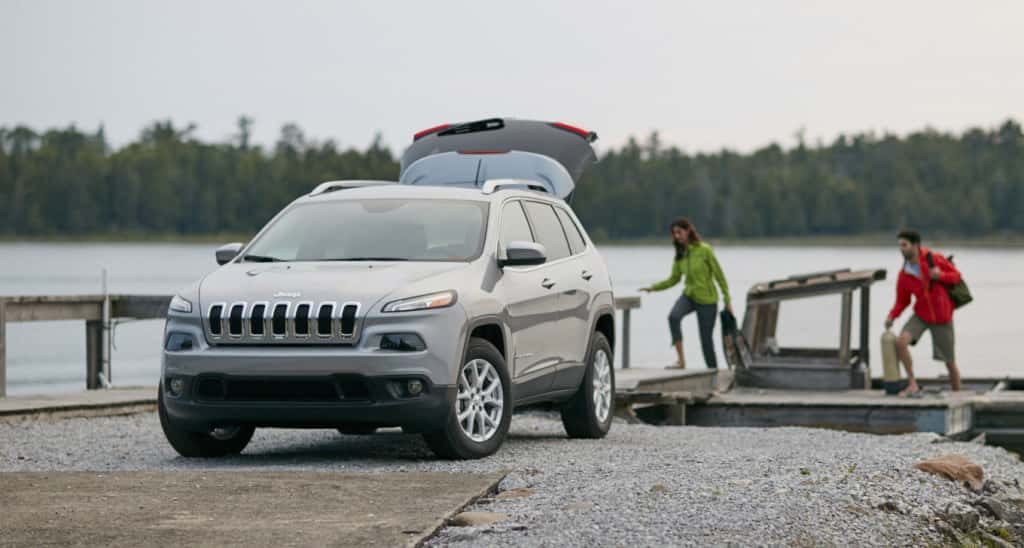 The Faricy Boys opened its doors back in 1942, determined to be different from other dealerships in the area. What we never could have predicted was that we would become such a one of a kind dealership, that buyers not just from Colorado Springs would shop us, but from across the United States. Here at The Faricy Boys, we get so many out of state customers, that we have an entire page on our website dedicated to their experience with us. It can be unnerving driving two hours to a new car dealership to purchase a vehicle, imagine flying across the country with the same intention. We are proud to say that every single buyer who has placed their trust in The Faricy Boys has not just left satisfied, but delighted by the experience they had with us here at The Faricy Boys. When we built our dealership so many years ago, we could not have expected that our proximity to the airport would come in handy one day – but it is one of the reasons why so many of our out of state customers are able to come and see us so easily. Whether you are reading this from your home down the street from us, or from your living room in Boston – we invite you to consider buying your next vehicle with The Faricy Boys right here in Colorado Springs, Colorado.
While we love to meet our out of state customers, The Faricy Boys has plenty to offer residents of our hometown. Check out just a few of the ways that The Faricy Boys has worked to create a customer-focused Jeep buying experience over the past 73 years:
Transparent Pricing: When you see a price on one of our new Jeeps, that is the price you can expect to pay. We won't surprise you with thousands of dollars in hidden fees, or try to pull one over on you when it comes time to finalize your financing. What you see, is what you pay – guaranteed.
Top Notch Team: The team here at Faricy Boys is quite literally made up of the best people you will ever meet. Genuine, friendly, knowledgeable, and passionate, are just a few of the adjectives we hear on a regular basis from our customers as they describe the team here at The Faricy Boys. Whether you are buying a brand new 2017 Jeep Grand Cherokee, or are coming in for an oil change, you can expect top notch service from The Faricy Boys.
Complimentary Gas: When you buy a new vehicle from The Faricy Boys, you will leave in a Jeep brand SUV that has a full tank of gas. You put your trust in us for your new car buying needs, the least we can do is put a full tank of gas in your new Jeep.
State of the Art Test Track: At The Faricy Boys, we sell a lot of off-road capable Jeep brand vehicles. We recognize that these vehicles are as unique as the people who come in and buy them, which is why we engineered a 4×4 test track right here on our property. Buyers are able to take their Jeep for a ride in off-road conditions, and test out what the rugged SUV is capable of. Our test track is just another way that allows us to offer our customers a unique Jeep buying experience.
Unlimited Car Washes: More than any other make and model on the market, Jeeps tend to get the dirtiest in the shortest amount of time. As another way to say thanks for trusting us with your new vehicle purchase, The Faricy Boys will provide you with unlimited car washes for the first sixty days you own your vehicle, for free. Explore the natural Colorado landscape in your new Jeep with complete abandon, without worrying about how it will look when you pull it into your driveway at the end of the day. While we love the sense of accomplishment that a mud-covered Jeep symbolizes, we also enjoy seeing the new shiny paint job underneath.
Family-Owned and Operated: One of the surest ways to know whether a dealership is reputable is to see how long they have been in business. The Faricy Boys has been a staple of the Colorado Springs community since 1942, and we take great pride in our ability to offer residents a reputable, family-run dealership that is committed to fulfilling their new car buying needs. If 74 years of successful business doesn't say it, then come in and let us show you what a truly dedicated Jeep dealership looks like.
Huge Inventory of New Jeep Vehicles

Here at The Faricy Boys, we have a large selection of quality Jeep vehicles ready for you to take home today. We regularly have over 200 new Jeep models in stock, which means you have plenty of options to choose from in your new car buying journey. Our inventory is always available to view online, twenty-four hours a day. You can see what we have in stock, and come down and take it for a test drive. For those who prefer to go the traditional route of car buying, we invite you to simply come down and walk our large lot to see if a new Jeep model catches your attention. Regardless of how you find your Jeep here at The Faricy Boys, we hope that you give us a chance to provide you with a completely personalized new car buying experience.
If you haven't seen the new 2016 Jeep Renegade in person, the you must come down to The Faricy Boys and check it out for yourself. The most unique crossover on the road, and the smallest model in the Jeep lineup, the Renegade offers versatility both on and off the road. No other vehicle like it has ever been made, and The Faricy Boys can't wait to show you how much of a stand out you can be here in Colorado behind the wheel of a brand new Jeep Renegade.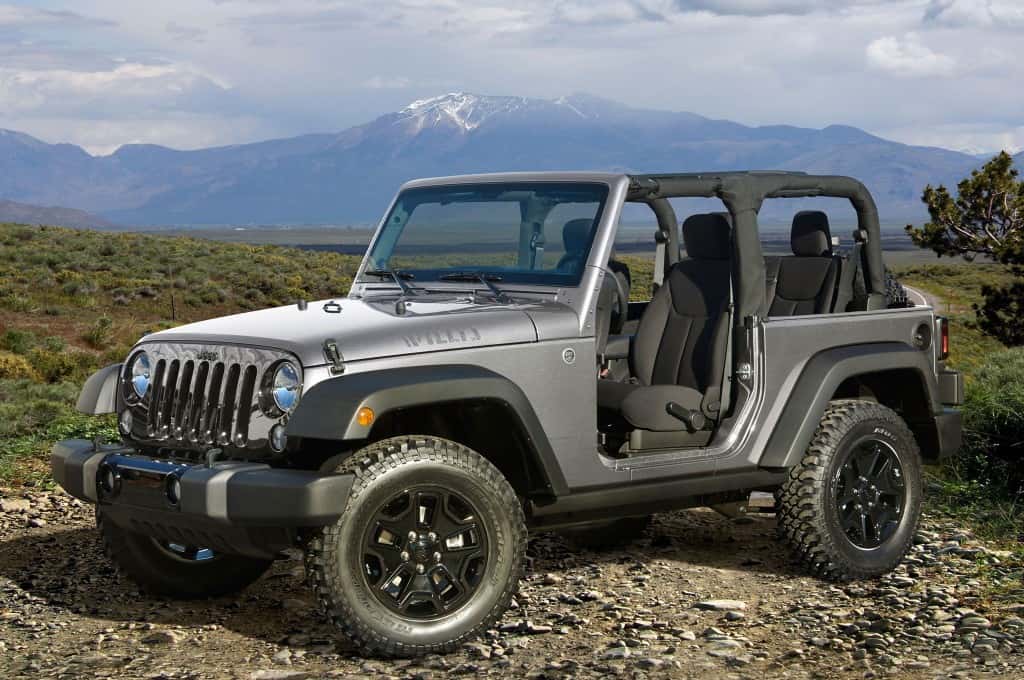 For drivers who prefer the more traditional Jeep brand models, we have plenty of new Wranglers, Grand Cherokees, and Cherokee models in stock and ready for you to take for a test drive. You can explore the capability of each new Jeep on our 4×4 off-road test track, or on the city streets right here in Colorado Springs. Either way – The Faricy Boys would be honored to work with you to find the perfect new Jeep crossover or SUV that will perfectly suit your lifestyle, personality, and budget.
What are you waiting for? The time to buy your brand new Jeep vehicle is now, and the place to do it is right here in Colorado Springs at The Faricy Boys.