Certified Pre-Owned
The Value in Certified Pre-Owned
You have undoubtedly heard the term "certified pre-owned" on some car dealership commercial, whether it be on the radio or television. It is almost as ubiquitous a term in the automotive industry as any other. But, what exactly does it mean? Is there a difference between a "used" car and a "certified pre-owned" car? Is there an advantage of one over the other?
In short, yes. There is a massive difference between the two, and a certified pre-owned car has several advantages that a used car does not. More than 70% of all vehicles sold annually in the united states are either used or pre-owned, and those that have gone the route of the certified pre-owned vehicle will tell you the certified pre-owned way is much more advantageous.
When you buy a used car from a local dealership, whether it is a mom and pop place or a corporate dealership, you pretty much buy the vehicle "as is". That means you take responsibility for the vehicle as it is sold, in its present condition and have no safety net for any future occurrences. While many places are upfront about the history and true condition of the vehicle, some are not. This way of buying a used vehicle is often cheaper and some people are okay with the "no strings attached" conditions. The sale is final, complete and everyone moves on.
However, there are some used car dealerships that are not as forthcoming about the true nature of a used car. They may try to hide any accidents it has had, any major engine trouble it has incurred, any extensive damage it has seen. These factors will greatly affect the price of a used car, because they can impact the overall safety and road worthiness of the vehicle. By hiding these flaws, the dealers can get away with charging a premium price for a sub-par vehicle.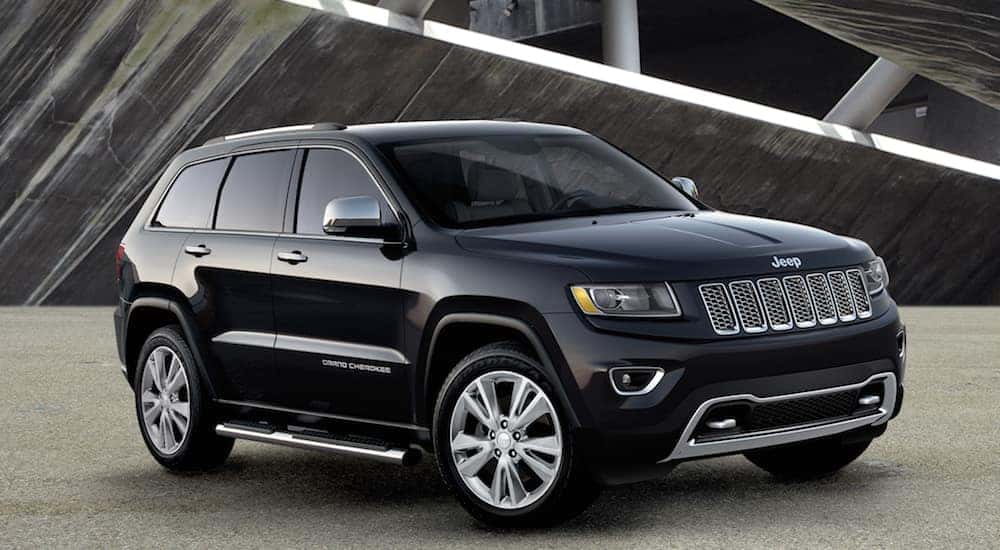 Certified Pre-Owned
Now, when you get a certified pre-owned vehicle, those worries go away. The point of automakers reselling "certified pre-owned" vehicles is not so much that they are pre-owned, but they are certified. What this means is that these vehicles have undergone extensive background checks, maintenance inspections and, in many cases, road tests. These automakers will not release these vehicles for resale unless they are road worthy. After all, their names are quite literally stenciled onto the vehicles.
The first thing that makes a certified pre-owned vehicle a better option is the checklists that they must pass. These checklists consist of upwards of 200 points of inspection, all of which must be satisfactory before being "certified". These points include the entire engine, brake system, body integrity, chassis, interior condition, cargo area and more. Basically, a bumper to bumper inspection occurs and every inch of the vehicle is inspected. If there are any severe damages that would impact the structural integrity of the vehicle, it will not be certified. If there are any issues with the engine or brakes that can impact the drivability of the vehicle, it will not be certified. So on and so forth.
The basic checklists are the same across the automotive world, with some automakers being more intense in their inspections than others, although admittedly not by much. They will also check car incident reports, such as CarFax, for any reported accidents. These accidents may not preclude any vehicle from being certified, but they will be included in the car's final report. Finally, even though some vehicles may pass the eye test and satisfactory checklist approval, the automakers may find something on an actual driving test that will eliminate it from being certified.
These exhaustive efforts to ensure a prospective buyer of the quality of the car are the basis of being "certified". You will not get such reassurance from a "used" car. You buy as-is, you deal with it as-is. However, many automakers go above and beyond with their "certified pre-owned" moniker.
Warranty
When you buy a used car, you usually will not get a warranty, especially if you buy from a private/individual seller. If you do get a warranty, it isn't for much longer than it takes you to get off the lot. A used car warranty, if it exists, will be for about 30 days. That only ensures the buyer that if they immediately finds something wrong with the vehicle they have something to fall back on.
If your used car is still relatively new, you may get the warranty transferred to you. Then again, based on the scruples of the dealer, you may not. Certified pre-owned warranties, however, are significantly longer than 30 days. They often last two or more years and/or tens of thousands of miles. Of course, this will largely depend on the original mileage. If your certified pre-owned car only had a few miles on it, relatively speaking, you can potentially get a warranty that would rival that of a brand new car.
Some automakers will even disqualify a vehicle from its certified pre-owned list based solely on the age of the vehicle and its mileage. Jeep, for instance, will not allow a vehicle to be labeled as certified pre-owned if it has more than 75,000 miles or is more than 5c years old, regardless of its condition. Even if it runs like brand new and has never had so much as a ding from a runaway grocery cart, those vehicles cannot be certified.
Another enticement to certified pre-owned vehicles is concierge services. Some automakers, such as Chrysler and BMW, among others, will offer these concierge services that aid in reporting an accident to the authorities, roadside assistance, insurance claims, weather reports and more. This concierge service acts like a AAA service, but is included with the certified pre-owned vehicle.
The concierge service acts as a final peace of mind for those getting a certified pre-owned vehicle. At some point, virtually every driver on this planet will be in some form of accident. It may not be your fault, but it is good to have that reassurance in the back of your mind in this unfortunate time.  You will surely not be afforded anything near that kind of service by a used car sale.
What's Next?

At The Faricy Boys dealership, we offer drivers both used cars in Colorado Springs and certified pre-owned vehicles, ranging from SUVs to luxury sedans. If you have any questions about the certified pre-owned process, stop by and talk to our sales and finance departments. They can explain all about which automakers offer what types of certified pre-owned programs and what they cover. They can show you around all of our dozens and dozens of certified pre-owned vehicles and get you into the one that best fits your driving needs.
You can try your luck at going the used car route. You will save a few bucks at the initial sale, but you will also run the high chance of getting into trouble down the road without the safety net of a certified pre-owned vehicle. Come and check us out and we can show you all the beautiful new-ish certified pre-owned vehicles you could drive off in today, all with the peace of mind you won't be back in the next 30 days. We will see you soon!