The Top Five Reasons to Shop with a Jeep Dealership near Denver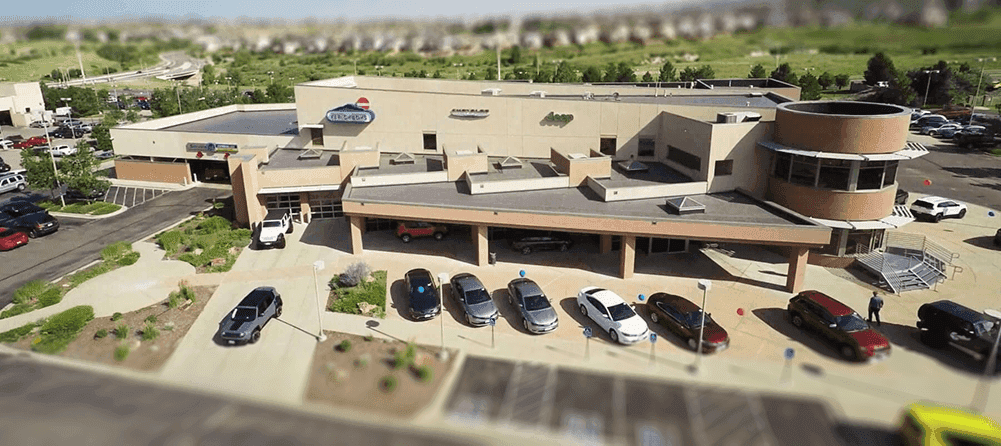 When you are shopping for a Jeep near Denver, you may find that many dealerships near you sell Jeeps. So, what's so different about a dealership that specifically handles the Jeep brand? There are several reasons you'll want to shop with a specialty Jeep Dealership near Denver, and many of them will greatly improve your shopping, buying, financing, and after purchase experience with your Jeep. When you have the option, it makes a big difference to work with a Jeep dealership who has the experience and the information that will help you find the perfect Jeep brand vehicle you have been searching for. Here are a few of the most important reasons you'll want to shop with a Jeep dealership.
When you shop with a Jeep Dealership near Denver, you can be assured that the sales team knows everything there is to know about the Jeep Brand. Why does this matter? To choose the Jeep that's right for you, you need sales team that is an expert in the brand you are looking at. Jeep dealerships will be able to let you know if a certain year, make, or model has a certain element that is very important to you and may even be able to acquire a specific Jeep that you are interested in purchasing that is not yet in their inventory. These are perks that set Jeep dealerships ahead above the rest.
Each year an exorbitant amount of new cars come to the automotive market. Jeep dealerships specifically get to know every little detail about each new year Jeep model. What does this mean for you? It means you will have knowledge at your fingertips that will help you chose the exact New Jeep you want by getting the best, most accurate, and up-to-date information about new features, warranties, capabilities, and more.
Top-Quality Used and Certified Pre-Owned Vehicles
Shopping for a used or pre-owned Jeep? Many dealerships will surely have some selection of Jeep brand vehicles in their inventory. However, only a Jeep dealership can give you the assurance that you are getting a quality Jeep product. Jeep dealerships know all their is to know about Jeeps and will perform an expert inspection to check that each Jeep that comes onto their lot is running as it should. If you go with a factory certified pre-owned vehicle, your Jeep dealership can even provide all the correct paperwork to make sure that the Jeep you are purchasing meets all of the certified requirements. All of their used Jeep vehicles will undergo a detailed inspection that will review Jeep brand parts and repairs to make sure they are in factory-intended working order. Your local Jeep dealership near Denver should readily supply you with a car history report and be open to going over anything of concern on the report. Your dealership can also help you look at any issues that may show up on the report and discuss what they might mean for your Jeep in the future.
Brand Specific Customization
Once you purchase you may find there a few extras or upgrades, you would like to install. If you are planning on taking your Jeep on some serious recreational weekend trips, you may want to customize your vehicle with roof, bike, or boat racks, extra cargo organization, or tow and hitch additions. Aftermarket installation is a very important post-purchase role that Jeep dealerships can play. You can get your Jeep customized at almost any garage or dealership. However, without Jeep brand knowledge and brand-specific parts, your customization may do more harm than good to your Jeep. Generic customization parts or customizations installed by technicians that are not specifically trained in Jeeps can devalue your vehicle by making it not function in the way the factory intended.
Warranty-Friendly Service and Repairs
When it comes time to routinely service or have a part repaired on your Jeep, you'll want to visit your Jeep Dealership near Denver. Much like post-purchase custom product installation, post-purchase service, maintenance, and repairs are best when they are performed at a certified Jeep dealership. Aside from malfunction or misfitting issues, having your vehicle serviced or repaired using non-brand specific parts can disqualify your Jeep from its warranty. Using Jeep brand parts for service or repair ensures that your Jeep will both continue to function as the manufacturer and engineers designed and intended it to and that it will also still stay safely under warranty. Don't be fooled by the lure of a cheaper part for your Jeep. Your vehicle is an investment, and you should protect it by using only Jeep certified and approved parts for its upkeep and maintenance. Jeep dealerships will also have technicians and mechanics in their shop who are specifically trained to work with Jeep products and vehicles. A little extra upfront and your Jeep will heartily return the favor when it performs well for you over many years.
Your Jeep Dealership near Denver
If you are in the market for a new, used, or pre-owned Jeep, you should visit your local Jeep Dealership near Denver. Take a look around online to browse inventory availability, and then stop by your local Jeep dealership to see what they have to offer. When you speak to the sales team, remember to keep in mind that if there is something you are looking for that you do not see in their inventory, they may be able to get their hands on it for you. Many Jeep dealerships have a network that they can work with where they can purchase and bring a certain vehicle to their inventory and then sell it you. Whether you are in the purchase stage or in the post-purchase phase of your Jeep experience, The Faricy Boys will help you buy, upgrade, repair, and maintain your Jeep for many years to come.