Dungeons and Jeeps: A Game of Strength, Wits, and Adventure!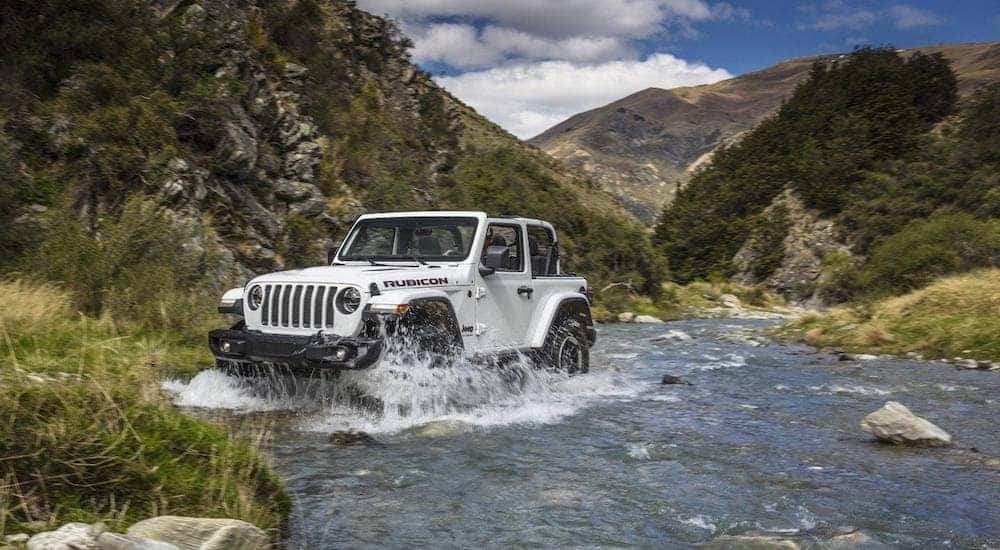 Adventurers rejoice, for it is time to begin our quest. Through treacherous mountains and overwhelming cities, we shall travel and display our many strengths and wits along the way. But before we begin, you must choose the Jeep for sale in Colorado Springs that you will be playing as. In order to help give you the best ride possible, we will give you easy to understand character sheets of premade rides with appealing attributes.
Understanding the Attributes
Before we can get to the premade Jeeps, you must first understand the stats assigned to each ride. Each of these attributes will get a score of 1-20 depending on their competency in this art. Think carefully about which stats will matter most to you and your playing style.
Strength
Strength is the measure of the physical prowess of your Jeep and has a lot to do with the damage you can take and maximum weight you will be able to carry. Without strength, your Jeep will have a hard time moving, but with it, you will able to push through nearly anything. Think of strength as being able to crush a tomato. Strength can also be referred to a body, brawn, or might.
Dexterity
Dexterity is the measure of how fast or agile your Jeep is. Strength is one thing, but being able to handle that power is another. Dexterity assures that when you are moving, you will move with grace. A lack of dexterity can make evading tricky, while an excess of it will allow you to carter when the most treacherous paths.  Think of dexterity as being able to dodge a tomato. Dexterity can also be referred to as agility, reflexes, and quickness.
Constitution
Constitution is the measurement of how resilient your Jeep is. Strength gives you power, dexterity allows you to control it, but constitution allows you to harness it for a certain amount of time. Without constitution, your Jeep will be out of zoom in before your journey even gets exciting, but with it, you will be able to go the distance and beyond. Think of constitution as being able to eat a bad tomato and keep kicking. Constitution can also be referred to as endurance, stamina, or vitality.
Intelligence
Intelligence is the measure of how well your Jeep can problem-solve. With low intelligence, you will find everything very difficult to comprehend, but with high intelligence, you will have the ability to answer everything.  Think of intelligence as knowing a tomato is, in fact, a fruit, not a vegetable. Intelligence can also be referred to as intellect, mind, or knowledge.
Wisdom
Wisdom is the measure of how much common sense your Jeep will have. Often confused with intelligence, wisdom is not just about having the knowledge, but knowing how to effectively use it in practice. Without wisdom, nothing will seem practical, but with wisdom, you will not only know what to use but how to use it in the most efficient way. Think of wisdom as knowing to use that tomato in a fruit salad. Wisdom can also be referred to as wit, psyche, or sense.
Charisma
Charisma is the measure of how appealing your Jeep will be to yourself and those around you. Without charisma, your Jeep seems dull or even obnoxious, but with it, your Jeep will shine bright and catch everyone's attention. Think of charisma as being able to sell a tomato. Charisma can also be referred to as presence, charm, and social.
The Jeeps
Now that you understand the attributes, it's time to take a look at the character sheets for our Jeeps for sale in Colorado Springs.
Jeep Compass
The Jeep Compass measures to be 173″ L x 74″ W x 65″ H is known to be one of the smaller members of the group, but it most certainly knows how to take care of itself. Strong, smart, and stylish the Compass can always lead the way and fit into any position you need it to fill. With 180 hp and 32 mpg highway, you will always find it ready to put up a good fight for a fair rate of only $21,000. This is a great beginner Jeep.
Strength: 10
Dexterity: 18
Constitution: 18
Intelligence: 15
Wisdom: 15
Charisma: 15
Jeep Cherokee
The Jeep Cherokee is one of the most popular and balanced Jeeps in the lineup. As a true legend, this model has never failed to impress its drivers even once. Staring at $24,690 this model offers five modernized custom trims to keep you on your toes. Choose your power-up with three impressive engines. The 2.4L Tigershark MultiAir 2 four-cylinder engine with 184 horsepower, the 3.2L Pentastar® V6 engine with 271 horsepower, and the 2.0L direct injection turbo engine with 270 horsepower. It can also pull 4,500 pounds and offers 26 mpg highway. This is an excellent beginner Jeep due to its balanced attributes.
Strength: 14
Dexterity: 15
Constitution:14
Intelligence: 15
Wisdom: 15
Charisma: 18
Jeep Grand Cherokee
The Grand Cherokee is the older brother of the Cherokee and offers pretty much more everything just as its namesake entails. Measuring to be 189-191″ L x 77″ W x 68-69″ H with a total of 68.3 ft³ of cargo space, this is the largest Jeep for sale in Colorado Springs that you will find. The Grand Cherokee offers an overwhelming, amazing twelve trim options that will allow you full control over customization. Starting new at $34,995 you will get a 3.6-Liter V6 engine with 295 hp and a towing potential of 7,200 pounds. With a number of luxurious features, you will be able to conquer anything. This Jeep is for advanced players who enjoy throwing their weight around.
Strength:  18
Dexterity: 10
Constitution: 15
Intelligence: 15
Wisdom: 12
Charisma: 15
Jeep Wrangler
The Jeep Wrangler is the perfect option if freedom and originality uniqueness is what you are looking for. With a 3.6L V6 engine that produces 270 to 285 hp, this Jeep offers 23 mpg highway and 3,500 pounds of towing capacity. If you dream of owning the Jeep that looks like it's right out of the jungle, this is the option for you. This is a mid-level Jeep for sale in Colorado Springs for those not too new or old to the game.
Strength: 15
Dexterity: 18
Constitution: 11
Intelligence: 10
Wisdom: 10
Charisma: 18
Jeep Renegade
The Jeep Renegade is ideal for players who just want to have fun and keep things fresh. Looking at its body design, you will see that it seems to be a mixed race type with half Wrangler and half Cherokee in it. It's got the Wrangles whimsy, with the Cherokee's charm, making it a pretty striking force. This Jeep offers 160 hp or 180 hp, 2,000 pounds of towing capacity, and up to 31 mpg highway. It also is quite easy to handle. This is an excellent option great for beginners.
Strength: 9
Dexterity: 15
Constitution: 18
Intelligence: 15
Wisdom: 15
Charisma: 19
Finding Your Game Master
Faricy Jeep dealership offers Jeeps for sale to the Colorado Springs area. We love our community, and we love having fun with them. Jeeps are made to be adventurous, reliable and exciting, and we as a dealership are happy to take on those same attributes. So, if you want to play the games feel free to stop on by and check out even more Jeeps that you can enjoy.