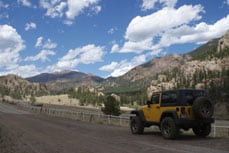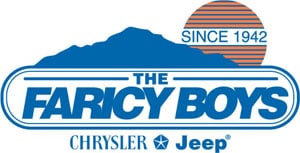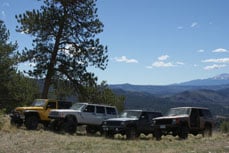 The Faricy Boys Chrysler Jeep
Rock Solid Trail Day at Spring Creek
June 4th, 2011


10 vehicles were a part of The Faricy Boys' Rock Solid Trail Day up to Spring Creek. Check out the pictures and video below and then
click here to join us for our next Rock Solid Trail Day.
The Faricy Boys Chrysler Jeep
Hackett Gulch Trail
April 23rd, 2011
The Faricy Boys hosted a customer trail ride on April 23rd, 2011. We took 22 vehicles up to Hackett Gulch and had a great time! We took some pictures and made some videos so take a look below and then join us for our next
Rock Solid Trail Day by clicking here
.
Watch some of the footage below by clicking on the videos. The first one shows some shots of the Jeeps that went on the ride while the second one is some of the photos in a slideshow format.